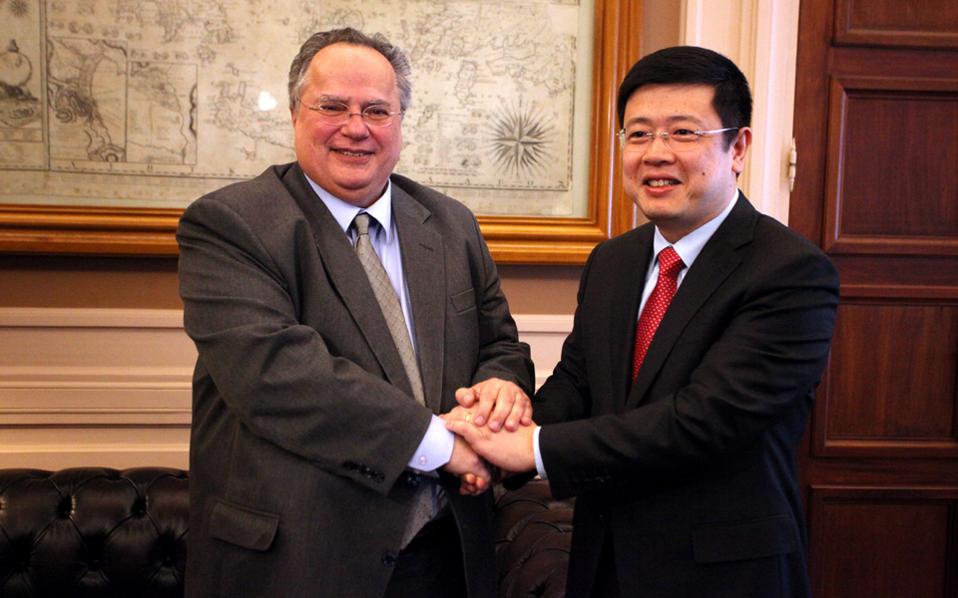 Athens, February 17, 2015/ Independent Balkan News Agency
By Spiros Sideris
The issue of the privatisation of Piraeus Port Authority (PPA) and the broader interest of Beijing to strengthen cooperation with Athens dominated the 50 minutes meeting on Monday afternoon between Foreign Minister Nikos Kotzias with the Chinese ambassador in Athens Xiaoli Zou.
It is clear that Beijing wants to have a direct insight into the new government's plans on the issue of privatisation of PPA, which is pending and has been left for March. However, the Chinese plans are wider and Beijing and Cosco want to know the next steps.
Mr. Kotzias was reassuring. We did however point out that the Greek government has special sensitivities in matters of social rights and industrial relations – an issue that occasionally has arisen in the first port in the country due to some practices of Cosco which their employees oppose.
The meeting took place, according to information, in good spirit. Indeed, Zhou extended an invitation to Kotzias to visit Beijing. This visit will be set as soon as possible, since it will be preparatory to the visit the Greek Prime Minister is expected to have in the Chinese capital.
Besides, Athens attaches great importance to the development of Chineese-Greek relations, particularly in the commercial/financial sector. At the same time, the enlargement of the Suez Canal that will allow more merchant ships to reach the Mediterranean and plans of the Chinese to create a "corridor" for their products from Greece to Serbia and then to the rest of Europe cannot leave the Greek side unmoved.
Kotzias reportedly asked the Chinese ambassador to have a second visit to Beijing, accompanied by Greek entrepreneurs and scientists. The aim will be to further deepen economic relations, but also the strengthening of relations in science and research.