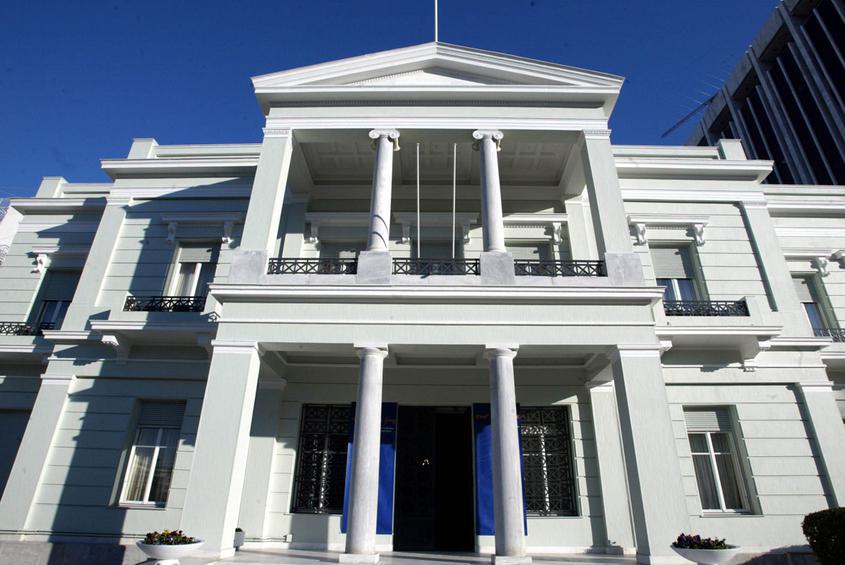 An extensive report in the Greek newspaper "Efimerida ton Syntakton" uncovers the corruption behind the NGO "golden decade". Nicholas Zirganos and Costas Zafiropoulos, describe the "goldmine" that was the NGO operation and was set up in Greece between 2000 and 2010, through which state money was squandered for personal gain.
According to the newspaper report since the establishment of the International Development Cooperation (IDC – Hellenic Aid Structure) of the Greek Ministry of Foreign Affairs (MFA) in 2000, led by the currently indicted ambassador Alex Rondo, improbable NGOs were subsidised through a non-transparent procedure from the 0.2% of GDP spent by Greece in development and humanitarian aid to third countries. During the period 2000-2010 nearly 10,000 NGOs, were established although not all were made eligible for funding.
The process for clamping down on corruption and for better transparency into NGO grants began after the SYRIZA-ANEL government came into power and as soon as Greek FM Nikos Kotzias took over at the MFA. Kotzias began by placing ambassador at large Nikolaos Vamvounakis at the helm of the IDC. Within 20 months 46 cases of corruption were discovered relating to the 2000-2010 IDC programmes.
One hundred and seventy six programme were funded by the MFAs IDC. Of course, there were many NGOs that did real work and many projects were carried out for the purpose for which they were created, but these were the minority.
The IDC is still investigating a further 198 programmes, for which some of the money has been deposited, but for which the budget still left open and pending. These concern loans of up to 36,636,405 EUR and from the audited cases, the MFA has requested 7,774,244 EUR of ineligible expenditure back from the NGOs.
This report is phenomenal as is the work done by the Corruption prosecutors who make sure cases of wrong doing are lead to Justice.
Unfortunately, monitoring is being conducted with difficulty, for some 600 programmes of the "golden decade", since the founders of the IDC, did not foresee the implementation of a control mechanism (perhaps not by chance), thus the amounts were dispersed without anyone being accountable for them.
Most of the NGO programmes of that period (whether they were during the PASOK or New Democracy government) are dubious to say the least. A simple reading of the contracts reveals a type of manipulation that has the characteristics of industrial patents, managers and partners of the NGOs reap the largest share of the money with the project itself ending up with almost none in the end.
An employee at the Foreign Ministry who has knowledge of the cases believes that ultimately, in countries where the project was being run,  it reached a rate below 20% of the budget, the newspaper states in the report.
The promiscuity at the time was such that according to "Efimerida ton Syntakton", even today, the FM is discovering money in forgotten accounts of NGOs and international organisations abroad.
According to the IDC, there are many other NGO projects funded by other ministries in addition to the FM, which have not been checked. The question on whether justice will be served and whether blame will be rightly placed on those who have squandered the Greek taxpayer's money remains./ΙΒΝΑ