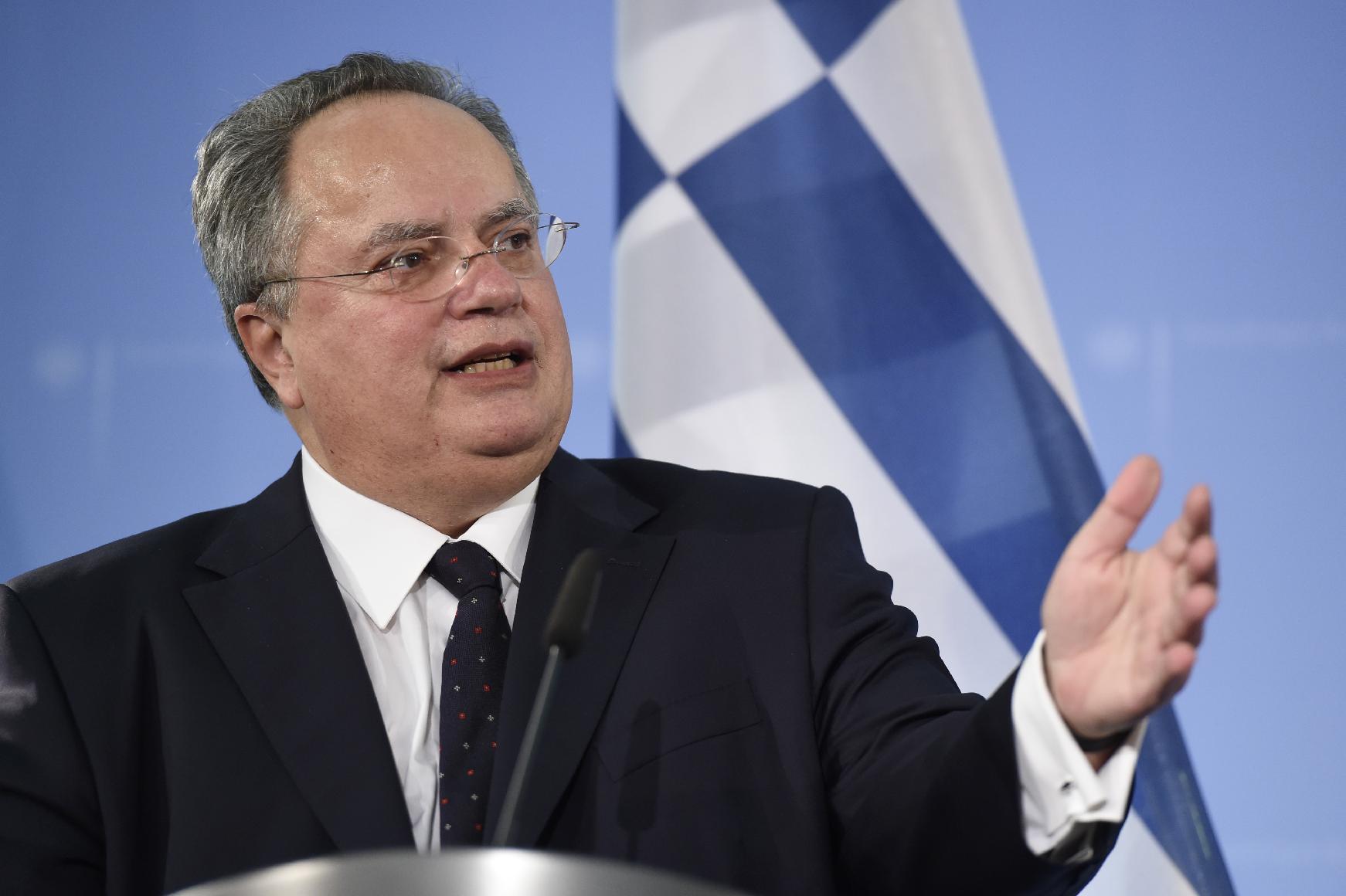 At the press conference given by the Minister of Foreign Affairs, Nikos Kotzias, following the completion of the meeting of the EU Foreign Affairs Council on Monday, as well as the political controversy caused by the negotiations over the name issue, is what a report by Greek journalist Sarantis Michalopoulos, on the euractiv.com site, focuses on, under the title, "The Greek Foreign Minister denies comments regarding the pressure put on Athens to resolve the dispute with fYROMacedonian on the name issue".
Not only does Athens feel no external pressure to resolve the issue, but the pressure is on fYROMacedonia, that wants to begin accession negotiations with the EU: "We are not pressurized by anyone, nor do we allow anyone to exert pressure on us. Of course, Greek diplomacy takes advantage of the pressure on the other side in regards to its European path. That does not push us."
Asked about the possibility that participation in last Sunday's rally in Thessaloniki could change things in negotiations related to the name issue, the Greek Minister stressed this would not happen: "The attendance at the rally was an expression of the agony of many Greeks who, sometimes, mistakenly identify the negotiation about the name with the fate of Greek Macedonia".
According to the journalist, more than 90,000 demonstrators took part in the rally requesting the government not to accept a name containing the term "Macedonia".
Meanwhile, the Greek government crossed swords with the main opposition party due to the latter's attitude over the negotiations, especially after the statements by the New Democracy head, Kyriakos Mitsotakis, about the Thessaloniki rally, which he said was impressive, while noting that the participants ire was caused by the secret negotiations of the government, on the name issue. Opposition parties have been disturbed by the AN.EL. (co-governing with SYRIZA) party that said would not back a name-solution that would contain the term "Macedonia". SYRIZA insists that its government partner will eventually adopt the government line, and accuses the opposition of not having a unified position due to the existence of right-wing members in their ranks.
The journalist also spoke with a German MEP with great influence, who called on New Democracy politicians to stop the "cockfights" and give their leader, Kyriakos Mitsotakis, the opportunity to realise his ambitious programme for the country – against the populism of Prime Minister, Alexis Tsipras. The German politician, speaking on condition of anonymity, referred to former party (ND) leader Antonis Samaras: "He overthrew Kyriakos Mitsotakis' father, why not repeat it -this time to the present ND leader?"…/IBNA