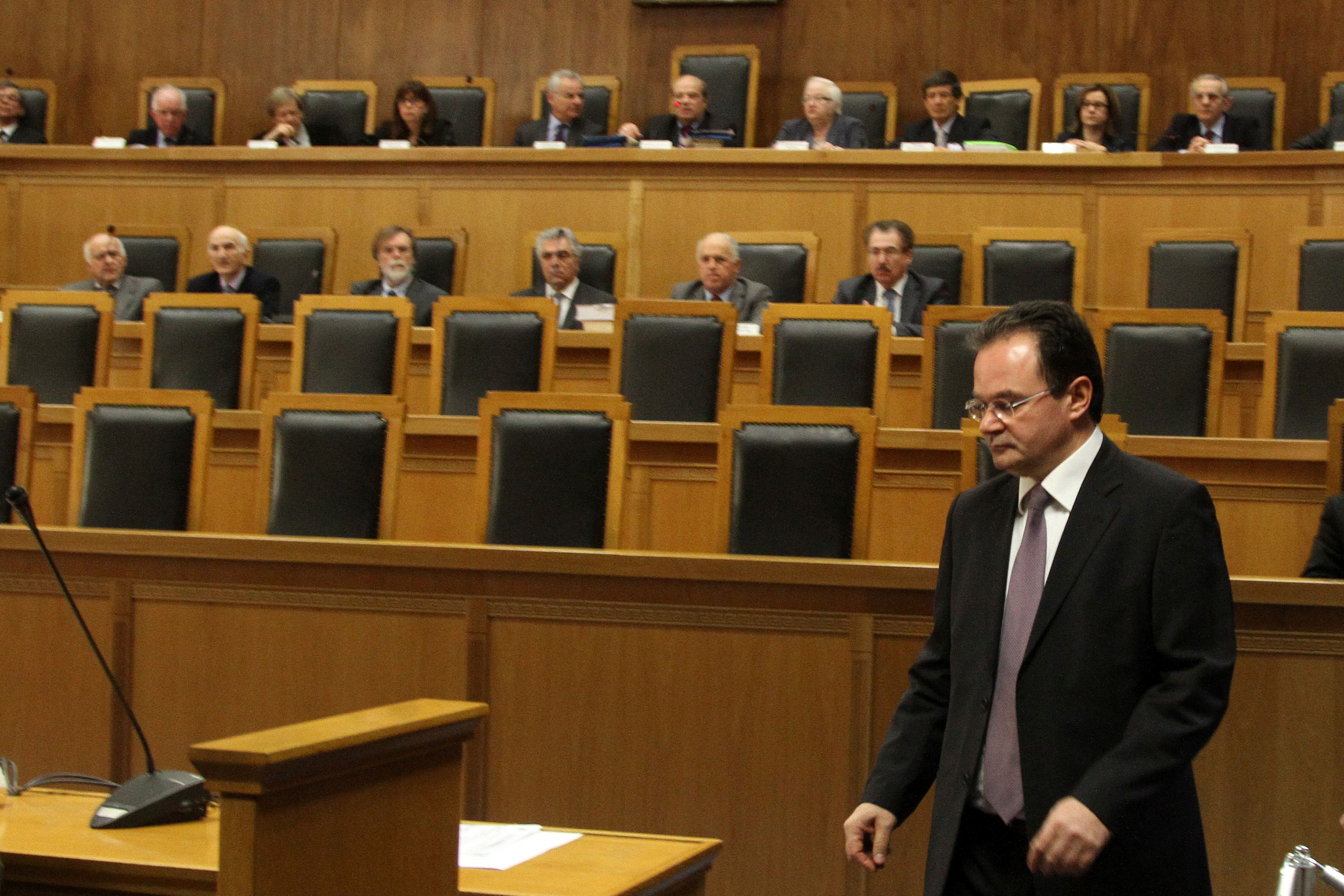 Athens, February 26, 2015/ Independent Balkan News Agency
By Spiros Sideris
"I am innocent. I refuse all charges "replied Giorgos Papaconstantinou when the presiding judge, Nikos Passas, asked his general position on the charges".
Former Finance Minister faces felony charges of falsification of public document, with the aggravating provisions of Law 1608/1950 on Public abusers, as well as the felony offense of attempted infidelity.
Papakonstantinou, according to the indictment, "intentionally distorted document (pp: Lagarde list) that was accessible to him because of his post, having purported to give to another an unfair advantage with damage to the State, against which the threatened losses exceeded the amount of 150,000 euros and is particularly great".
The files that were erased from the "Lagarde list" involved three relatives of former Minister of Finance, in particular: a) Andreas Rossonis, husband of Marina Papakonstantinou, first cousin of former minister, b) Simeon Sikiaridis, husband of Eleni Papaconstantinou first cousin of Papakonstantinou and c) Helen Papaconstantinou herself.
According to the decree, the former Minister distorted the list, since he deleted the names of three of his relatives, "in order to both conceal the fact that the names of his relatives were contained in the CD list and, thus, to avoid damages to his political image as Finance Minister and to offer unjust benefit to his three relatives, since they would avoid the tax audit".
However, "the audit took place after the discovery of the act of the accused and found that, during the period from 1.1.1997 to 31.12.2011, his relatives had concealed taxable income". It is also stated in the Ordinance that the former Finance Minister, although he had decided to commit the crime, he did not complete the act, due to external causes, and independently of his will.