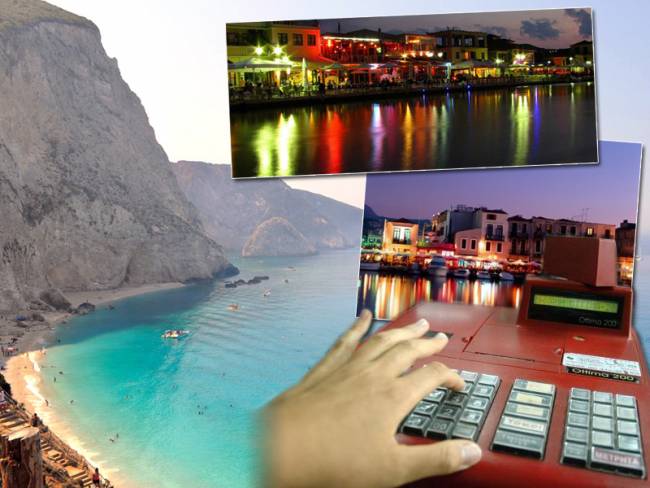 By Lefteris Yallouros – Athens
A Greek government legislative act will allow relevant authorities to proceed with confiscations against tax evading businesses on weekends, during any time of the day as well as during the month of August.
Confiscation orders were not allowed to be carried out at night time or on weekends until now and the law also made clear that on some days during the month of August businesses were protected also.
The piece of legislation also extends to businesses that owe the state large amounts of money.
The Ministry of Finance said Wednesday that changes in the law will allow for assets to be seized when a business is found to owe the state more EUR 50.000. During the night, a civil servant or police office will need to be present for the order to proceed.
The government is seeking ways to step up its crackdown on tax cheats.
Last weekend, Financial Crime Squad inspectors were practically chased away from a village on the island of Crete when they attempted to inspect businesses for tax code violations on the day locals were celebrating their patron saint with a church fete.
Following the incident, the Finance Ministry issued orders for a taverna to be shut down for one month and for a complete audit to be conducted of its finances.
This isn't the first incident Financial Crime Squad inspectors have found it difficult to impose the law.
A large night club in Chalkidiki, northern Greece very recently did not comply with an order for the establishment to be shut down for 24 hours for failure to issue receipts. The owner's daughter was detained in connection with the case and proceedings against the head of the local police department also began as he failed to enforce the shutdown order.