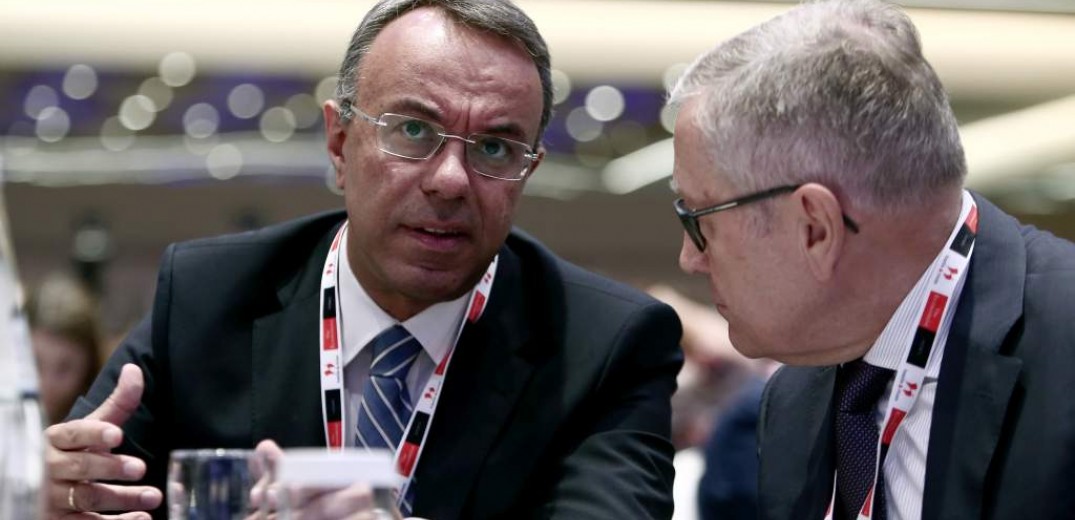 The government's financial team has turned its focus to the Institutions. The first concern is to capitalize on the June 2018 Eurogroup decision, so that the return of European banks' profits from Greek bonds (EUR 1.2 billion a year) can be directed to the Public Investment Program. At the same time, an important issue is the new Property Values ​​that the government will have to announce by next May, which will burden thousands of taxpayers, as well as what happens next with the non-protection of primary homes that will come in effect on 1 May.
The Euroworking Group's first 2020 meeting is scheduled for 9 January. This particular meeting of the representatives of the institutions and the Deputy Ministers of Finance of the Member States is an occasion to discuss this issue, as it has given the December 2019 Eurogroup a specific direction to find the mechanism for changing the use of bond yields.
Based on information so far, the discussions will take place on the sidelines of the meeting, as there is no official "Greece" topic on the provisional agenda. The same goes for the next official meeting, namely the Eurogroup meeting scheduled for 20 January.
It is noted that according to the official program of the Council of the European Union, officially, Greece is only included in the agenda of the 16 March Summit, regarding the completion of the 5th evaluation. All other issues (e.g. about changing the use of bond yields) will be discussed until they "mature" at a technical level. However, the aim is for them to come up for approval at the March session.
The descent
Beyond that, representatives of the institutions are expected to return to Athens in the second half of January for on-the-spot consultations on many open issues. In particular, the arrival of the technical echelons is expected to start on 13-14 January, while the arrival of the Heads of the Institutions is expected a week later, on 20 January.
Their conclusion will have to be agreed with the Greek side within February, so that the issue is first approved at the Euroworking Group level in early March and then be sent for political approval at the Eurogroup on 16 March, as stated above./ibna