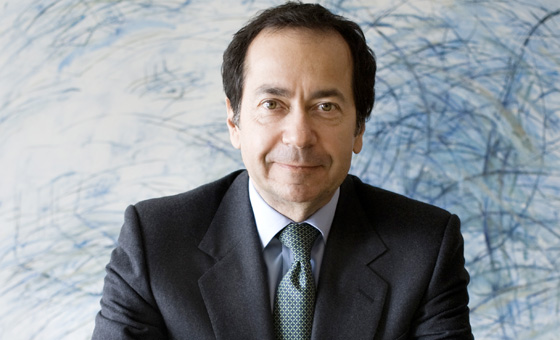 By Lefteris Yallouros – Athens
Greek deputy Finance minister Christos Staikouras presented the 2014 draft budget on Monday.
A primary surplus of EUR 2.8 billion will be achieved in 2014 according to the 2014 draft budget. GDP will expand 0.6 percent next year government debt will reach 175 percent of GDP next year, or 319 billion euros, from 321 billion euros this year according to the Fin Min forecast. The unemployment rate for 2014 is expected to stand at 26 pct; still very high as Greece is currently in the sixth straight year of recession.
Furthermore, there is good news coming out of the economy this year too. A surplus of EUR 340 million will be achieved by the end of 2013 prompting the EU to consider further measures and assistance for Greece as agreed in the country's financial rescue program.
Also in 2013 GDP will shrink 4 pct, less than originally forecast by the IMF's latest report on Greece in July.
"This budget (…) takes into account the first positive signals, seen in 2013, which were the result of Greek society's great sacrifices," the deputy Finance minister said.
The positives seem to be coming thick and fast lately on the economy front. Hedge fund heavyweight John Paulson gave the Greek economy a vote of confidence. He told The Financial Times that he had taken substantial stakes in Piraeus and Alpha banks. They are both "now very well capitalized" and poised to recover, he said, adding, "The Greek economy is improving, which should benefit the banking sector."
Government debt, nevertheless, will stand at EUR 321 billion this year.  The figure is extraordinarily high despite the effort to exit the crisis showing the first signs of bearing fruit and still far off the target of reaching a debt-to-GDP ratio of 124 percent of GDP in 2020.
This is why scenarios of a haircut of Greece's official sector debt have resurfaced. Large-scale investor George Soros told Germany's "Spiegel online" that another international debt haircut for Greece was inevitable. Berlin, however, has only signaled it would be willing to agree to lower interest rates and perhaps grant a longer period for debt repayment.
The positives seem to be coming thick and fast lately on the economy front. Hedge fund heavyweight John Paulson gave the Greek economy a vote of confidence. He told The Financial Times that he had taken substantial stakes in Piraeus and Alpha banks. They are both "now very well capitalized" and poised to recover, he said, adding, "The Greek economy is improving, which should benefit the banking sector."