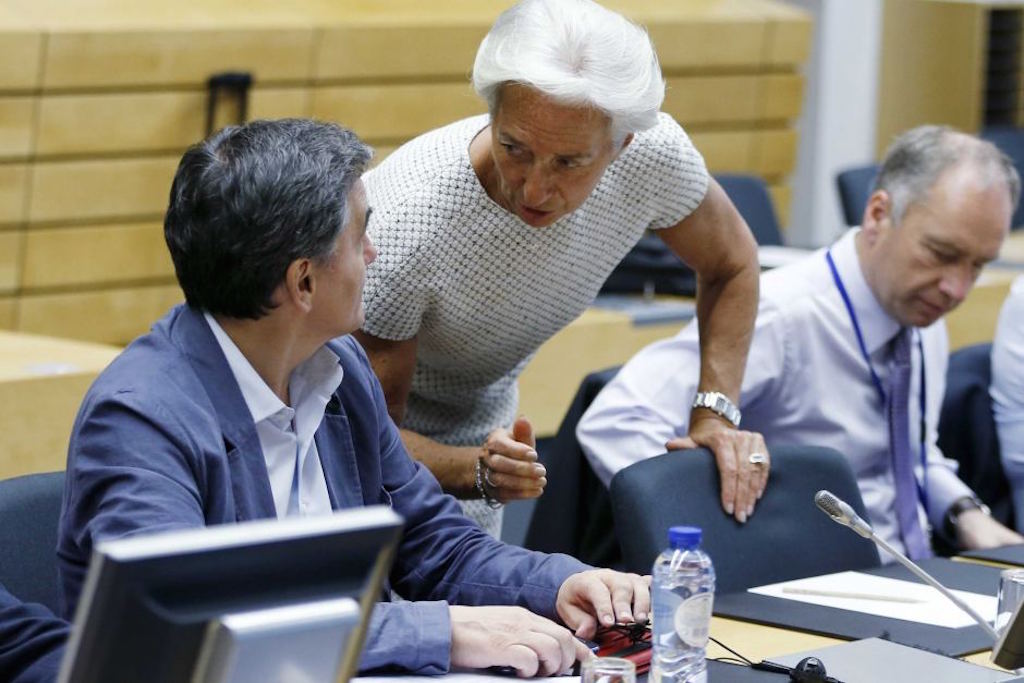 Christine Lagarde and Poul Thomsen, at today's meetings with Greece's Finance minister Euclid Tsakalotos in Bali, on the sidelines of the IMF and World Bank summit, heard him citing the arguments of the Greek side on pensions.
According to the Greek Ministry of Finance, these concerned both the fact that the reduction in pensions is not a structural measure as well as the fact that there is now the budgetary space to realise the majority of counter-measures within a four-year period.
According to the ministry's announcement, the size of the fiscal space is primarily a matter of concern between Greece and Europe while the budgetary space must be used for the benefit of society and development.
A senior EU official said the final round would be a political one and will have to do with direct negotiations between Greek Prime Minister, Alexis Tsipras and the German Chancellor, Angela Merkel.
Once again, the official underlined that the IMF no longer has the right to veto decisions, since Greece's post-memorandum programme is purely European. The IMF has a limited view and a technical role now. From now on, anyway, Greece will follow Eurogroup decisions only…. / IBNA