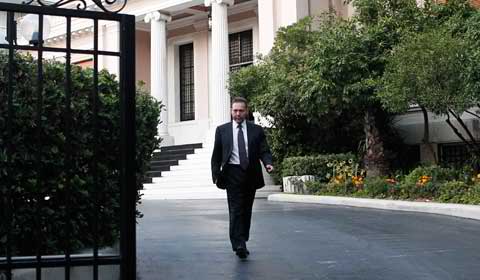 Greece has hopes of returning to bond markets around the end of 2014, its finance minister said on Thursday after its bond yields dropped to their lowest levels since last year's debt restructuring.
Greek 10-year bond yields dropped below 10 percent on Wednesday.
The country, which has been bailed out with some 200 billion euros in rescue loans from the EU and IMF since May 2010, won praise from the lenders last month for complying with the terms of the rescue package.