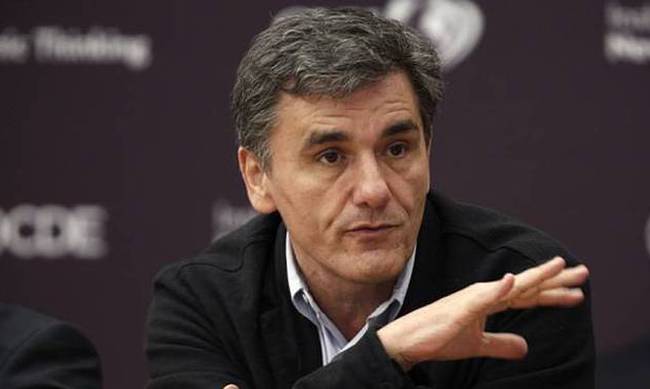 Athens, November 26, 2015/Independent Balkan News Agency
By Zacharias Petrou
Greek Finance Minister Euclid Tsakalotos referred to the recapitalization of the country's banking system on Wednesday during a hearing of the new head of the capital markets regulator in parliament.
Tsakalotos said participation of domestic investors in the recapitalization would be very high given the low price at which the share capital increase is offered, adding that "the banks have not a legal, but a moral obligation" to sell shares to Greek investors.
The government announced earlier this week that two out of four Greek systemic banks, National and Piraeus, will receive state aid in their recapitalizations, with the sum adding up to 5.7 billion euros.
"According to the latest data, two systemic banks managed to cover all their capital needs from private investors," government spokeswoman Olga Gerovassili said, meaning Alpha and Eurobank. "The other two will need about 5.7 billion euros from the Hellenic Financial Stability Fund to conclude the process," she added.
The Capital Market Commission on Tuesday approved National Bank's bulletin for the sale of up to 300 million euros' worth of shares to Greek investors. Investors can enter the book next week, from Monday to Wednesday.
The country's four cooperative banks are also proceeding with share capital increases, aiming to complete the process by the end of the year. The increases will add up to almost 185 million euros.
After the recapitalization process is complete – for which 10 billion euros have been put aside as part of Greece's third bailout deal – the banking system will be secure and ready to boost the country's real economy.  Bank of Greece (BoG) governor Yiannis Stournaras on Tuesday reassured that deposits are fully secured as after the recapitalization of banks the danger of a haircut has been eliminated.
The Finance minister also presented the newly appointed head of the Hellenic Capital Market Commission (HCMC), Haralambos Gotsis, who he said was selected by the government not just as a technocrat but as a deep connoisseur of economics with an wider view of the role of the stock exchange and the regulator.