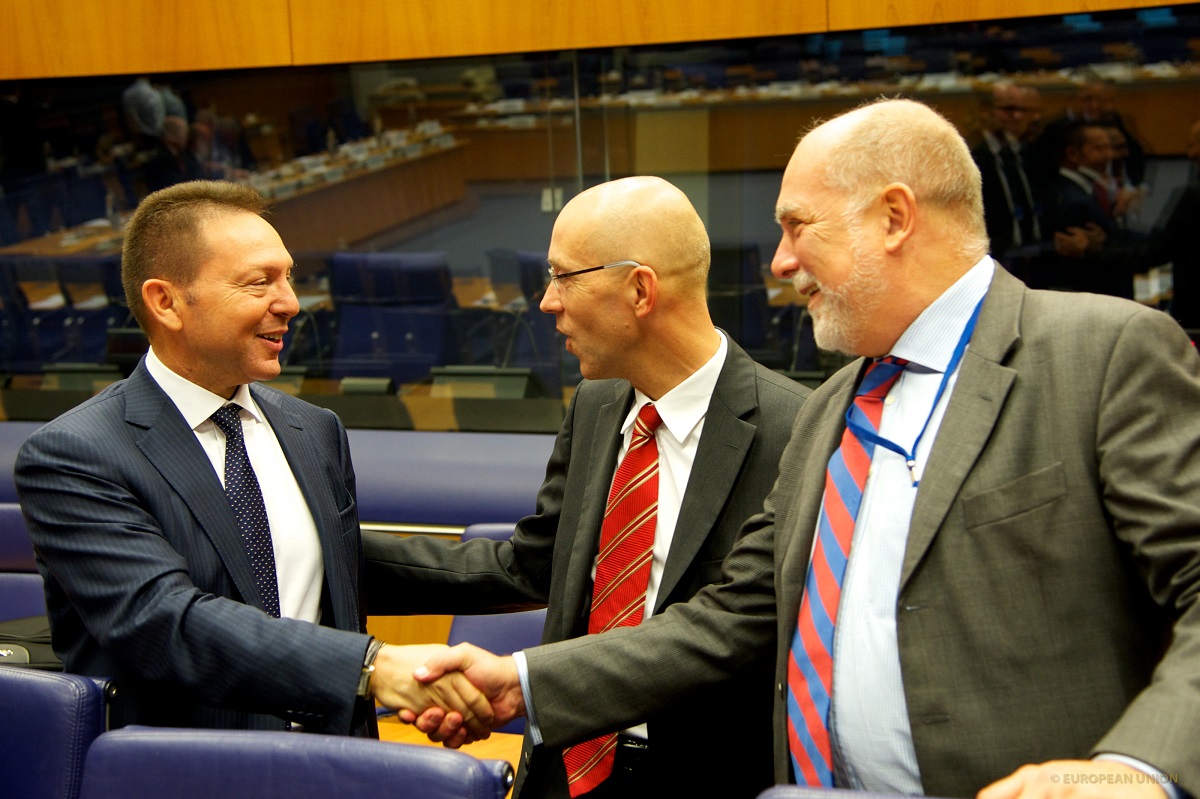 By Lefteris Yallouros – Athens
Greek Deputy Finance Minister Christos Staikouras revealed Wednesday that the Greek economy has a primary budget surplus of EUR 2.592 billion in the ten months of 2013 compared to a primary deficit of 1.139 billion euros for the same period in 2012.
"The state budget continues to run satisfactorily. It seems that the country is on track to meet its targets," Staikouras commented.
The achievement is considered key in the government's ongoing negotiation with troika officials and particularly the disagreement on the predicted financing gap for 2014 and the measures that need to be taken to cover it. The troika predicts the 2014 financing gap will exceed EUR 1,5 billion, while the Greek government estimates the sum to be slightly more than EUR 500 million.
Finance Minister Yannis Stournaras and the team of EU, IMF and European Central Bank creditors will be in Brussels Thursday for a Eurogroup meeting.
Stournaras will brief counterparts on progress made in the country's adjustment program, citing the primary surplus as evidence that fiscal goals are being met. He will also maintain that Greece has carried out a huge structural reform effort.
Stournaras and troika officials are set to immediately resume negotiations in Athens after the Eurogroup meeting is over.
Meanwhile, despite surviving a censure motion in Parliament on Sunday, the coalition government is having trouble keeping its MPs from voting against a property tax law and a provision allowing banks to seize homes if people can't afford to pay their mortgages. If these pieces of legislation are not approved by the governing majority, the coalition will be thrown into crisis with the possibility of an early election arising yet again.