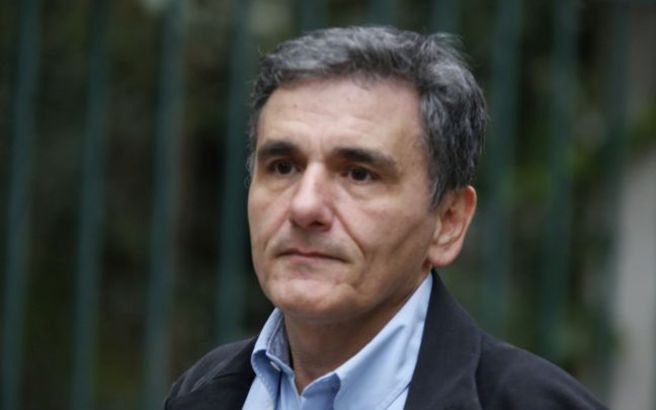 Athens, December 1, 2015/Independent Balkan News Agency
By Zacharias Petrou
Greek Finance Minister Euclid Tsakalotos on Monday said that a deal on the country's debt must be reached as quickly as possible.
Speaking at an American-Hellenic Chamber of Commerce conference in Athens, Tsakalotos warned against opting for similar solutions that previous governments chose and outlined a road map for resolving the issue by March 2016.
The three steps toward this, according to Tsakalotos, were a recapitalisation of the banks, successfully concluding the first review of the programme and a discussion on the debt.
In March 2016, the government will be ready to present its growth plan and its strategy for completing the three steps of the road map and "passing from a vicious circle to a virtuous circle," he said.
Tsakalotos pointed out that Greece's credibility must not be constantly cast into doubt, with the spectre of 'Grexit' hanging over prospective investors.
The Fin Min added that "reform fatigue" was not confined to Greece but affected several European countries, adding that people needed to see the results of reforms before fresh reforms were carried out. As examples, the minister noted that the order in which reforms were carried out was important. If a balance was not struck and the resulting problems were not solved, then the likelihood of reform fatigue increased, he pointed out.
Speaking at the same conference, European Commission's mission chief to Greece Declan Costello said Greek debt relief is possible under conditions.
"The problem is not if there will be debt relief, but how and on what conditions," Costello pointed out, adding that "obviously there will be conditions for the new debt relief: [for Athens] to implement the program fully and to be clear as to its long-term policies."
He also said the EU will have to see how unexpected developments will be incorporated in the process. "It's important to have a stable government that will implement the program."
The stability of the Greek government will be tested in coming weeks as a second set of prior actions will be brought to parliament for ratification in December and social security reform, involving pension cuts, will soon follow.
Analysts point out that the Syriza-ANEL coalition's majority of 153 in the 300-member House is already under pressure as evidenced by the recent political party leaders' summit the Prime Minister called to seek consensus on a set of issues including pension reform.