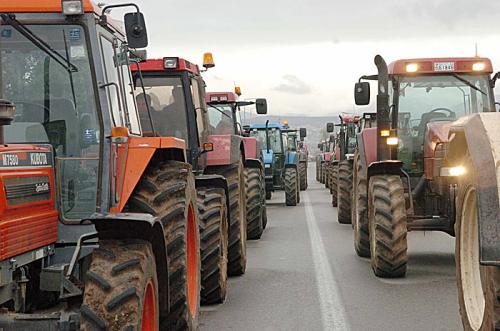 Athens, October 12, 2015/Independent Balkan News Agency
By Spiros Sideris
Determined to proceed with dynamic demonstrations in the following days are farmers and breeders from northern Greece, Thessaly and Attica, who responded to the call of Panhellenic Coordinating Committee of Farmers and Breeders and massively participated in the meeting, which was held at the Cultural Center of Nice in Athens. Their aim is to prevent the voting of the tax measures, which they argue will irreversibly affect their industry.
Thise who took part in the meeting unanimously took the decision for dynamic mobilisations, which will include mass descent to Athens and bringing their tractors to the streets, because as they pointed out, they are determined not to allow the application of the "unjust" and "brutal", as they call it, taxation, which will be the "tombstone" for their industry.
The exact date of the mobilisations, as well as their content, will be determined in the immediate future, while they addressed an open invitation to all farmers and breeders to participate in the protests, because, as they point out the members of the Coordinating Committee, "nothing divides us, the problems are common".
In the meeting took part farmers from Serres, Drama, Kozani, Katerini, Thesprotia, Fthiotida, Viotia, Attica and Thessaly, along with the fishermen from Magnesia and the president of the Greek Street Markets. Commonplace is everyone's indignation on the upcoming measures and the decision to react vigorously so as not to be implemented.
On Sunday will take place in Larissa the rural meeting of the Panhellenic Coordinating Committee of Roadblocks.
As mentioned in the announcement, decisions will be made to organise nationwide rural mobilisations "against the anti-farming policy of the EU and the Government, in a bid to block the tax-raid at the expense of farmers and breeders".