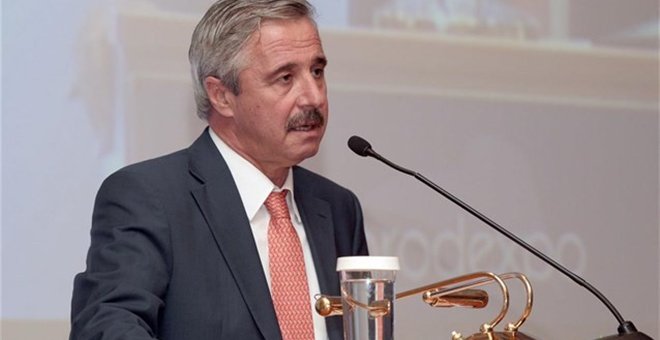 Athens, December 3, 2014/ Independent Balkan News Agency
By Lefteris Yallouros
On the day Russian President Vladimir Putin announced he would drop the South Stream pipeline under the Black Sea to Bulgaria in favor of an alternative route through Turkey, Greek Energy Minister Yannis Maniatis told an American-Hellenic Chamber Conference in Athens that Greece is becoming a new energy supplier in Europe.
The fact that Greece plans and implements three pipelines to supply the EU with natural gas constitutes a powerful tool in the negotiation of national and economic issues, the minister told the conference.
Maniatis made special reference to the TAP pipeline, the central interconnection corridor of Greece, Bulgaria, Romania and Hungary and the East Med pipeline that will transport natural gas from the Eastern Mediterranean through Crete and mainland Greece to Europe, for which, as the minister revealed, official announcements will made next week in Brussels.
Energy ministers of Greece, Cyprus and Israel will hold talks with the EU next week to try to advance a plan for a pipeline linking newly-discovered gas in the eastern Mediterranean to Europe. The project could be the world's longest pipeline if built, stretching up to 1,530km, and passing through depths of up to 3,000m.
The EU has drawn up a list of priority projects considered to play a role in completing the EU energy union and they include infrastructure to ship eastern Mediterranean gas.
"Greece and Cyprus for the first time look other partners in the eyes and state their intention to become a new source of energy supply in Europe," Maniatis said, adding that the pipeline is technically and economically feasible, cheaper than other alternatives and that it is implied that it will also be supplied with Israeli natural gas.
Maniatis also stated that companies have already expressed interest in the data generated by the seismic surveys in the Ionian Sea and south of Crete.