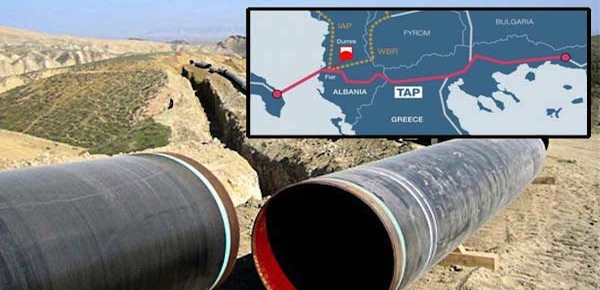 Athens, January 15, 2016/Independent Balkan News Agency
By Marina Spyropoulou
Greek Environment and Energy Minister Panos Skourletis has signed a decree giving green light to the construction of the Trans Adriatic Pipeline (TAP) in 13 regions across northern Greece, according to a ministry statement on Wednesday.
The minister approved the plans for the installation of pipelines from Evros to Florina "in one more significant step in the materialization of the TAP project that is included in the top ten of major infrastructure works underway worldwide," according to the press release.
TAP's Greek segment will be connected with the lines from Turkey and Albania, transferring natural gas from Azerbaijan to European markets. The first deliveries according to the current timetables are due by early 2020.
The cost for the construction of the pipelines that will cover about 500 kilometers within Greece amounts to at least 1.5 billion euros, according to estimates.
The Greek Ministry underlined that the debt laden country will greatly benefit from TAP's operation.
Athens expects, according to the statement, that the pipeline will stimulate employment, creating up to 10,000 job positions.
The construction and operation of TAP, Greece argues, will also help to diversify Europe's energy sources and routes to safeguard the security of energy supply to Greece and Europe.
The strengthening of Greece's geopolitical role will also boost the wider efforts to restore economic growth and recovery in the country, according to the statement.