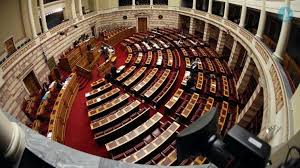 Athens, December 31, 2014/ Independent Balkan News Agency
By Lefteris Yallouros
As Greece heads towards a crucial election battle in less than a month, the country's economic future is the main issue being debated.
Ruling New Democracy is keen to show SYRIZA cannot be trusted to run the economy while the main opposition party maintains it will be better at negotiating the country's economic future with international lenders.
Meanwhile, international press reports and financial analysts have brought back the issue of a possible Greek exit from the eurozone should left-wing SYRIZA come to power. Furthermore, credit rating agency Fitch said prolonged political uncertainty could "increase the risks to Greece's creditworthiness".
On Tuesday Prime Minister Antonis Samaras said the snap elections will be decisive for the country's future in the common currency.
"People don't want these elections and they aren't necessary," Samaras told outgoing head of state Karolos Papoulias after requesting parliament's dissolution. "They are happening because of party self-interest […] and this struggle will determine whether Greece stays in Europe."
Deputy Prime Minister Evangelos Venizelos said on Tuesday that he didn't believe any party will be able to win an outright majority in the January 25 elections and that a unity government should be formed.
SYRIZA leader Alexis Tsipras appeared confident his party will be the clear winner of the election while pointing out that his goal was for the left to win an outright majority. Speaking to members of the SYRIZA political secretariat on Tuesday, Tsipras acknowledged elections came at a difficult time for the country and urged party officials to be careful when talking to the press as all eyes are now on Greece.
Should SYRIZA come to power the party is expected to try to negotiate changes to Greece's program. Alexis Tsipras has abandoned talk of unilaterally quitting Greece's bailout agreement, appearing committed to staying in the euro while promoting a negotiation with EU allies on debt relief that could prompt a Europe-wide debate on bringing austerity to a halt.
A poll conducted by the University of Macedonia for SKAI Television showed SYRIZA leads New Democracy by 4.5 points, down from 6.5 since the last opinion poll.