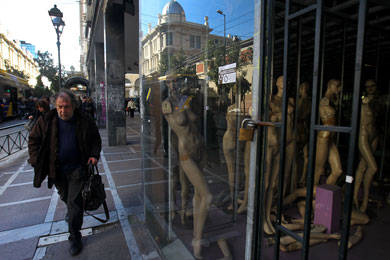 Greece's economic output fell by 5.3 percent in the first quarter of 2013, compared to a year earlier, according to figures published the Hellenic Statistical Authority on Wednesday.
The Greek economy, which has been in recession since 2008, is expected to shrink by about 4.5 percent of GDP this year.
The last quarter of 2012 saw the Greek economy contract by 5.7 percent.