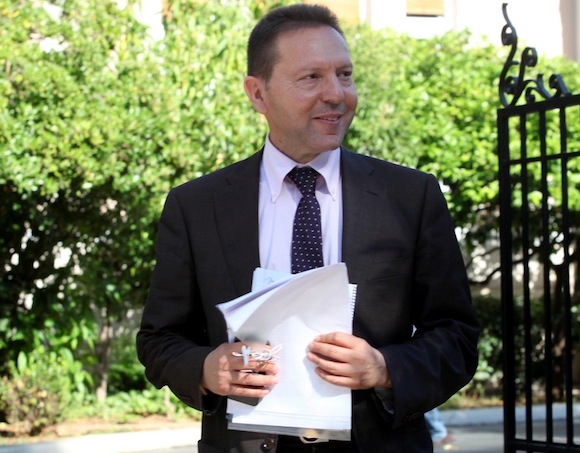 By Lefteris Yallouros – Athens
Good news came out of the Greek economy Thursday as the country's Finance Minister Yannis Stournaras said he expects GDP to contract by no more than 3.8 percent, against a revised target for 4.2 percent in 2013.
The decline in the country's current account deficit coupled by a very strong tourist season this year has seen the economy perform better than expected.
Furthermore, Hellenic Statistical Authority (ELSTAT) data showed on Thursday that industrial output posted a 3.6 percent increase year-on-year in July.
There was also good news in the battle against unemployment which fell to 27.1 pct in the second quarter of 2013 from 27.4 in the previous quarter. This was the first time a drop in unemployment rates was recorded in 48 months.
"Compared to the first quarter of the year, GDP in the second quarter is showing an increase for the first time since the start of the crisis at least," said Stournaras, referring to seasonally adjusted data. "This is the first time that we have estimates that GDP has grown from one quarter to the next."
Stournaras is scheduled to meet with representatives from Moody's rating agency Friday, ahead of the latter's assessment of Greece's credit rating. Reports suggest Moody's is lining up an upgrade of Greece's credit rating from the "C" category it is currently in.
On Sunday the Finance Minister is set to hold his first meeting with the chief inspectors of the troika. The Greek government will present improved numbers in the Greek economy as well as evidence that a minimal fiscal surplus will be achieved at the end of the year.