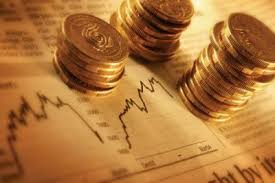 Greek economic recovery is continuing and even starting to gain strength, the Organization for Economic Cooperation and Development (OECD) said on Monday.
According to the latest data, the OECD's composite leading indicators (CLI) for the Greek economy rose to 102.81 points in June, with 100 indicating a long-term growth trend. CLI are designed to forecast curving points in an economy – either acceleration or a slowdown – six months before this occurs. The CLI stood at 102.71 in May, having been treading above-100 ground continuously since October 2013. This reflects a slowdown in the recession, which shrank 0.9 percent in the first quarter of 2014, year-on-year.
The Hellenic Statistical Authority (ELSTAT) is due to announce an initial estimate on the performance of the economy in the second quarter of 2014, which, according to a projection by Eurobank, will be especially encouraging, as there is a small likelihood that the country's gross domestic product did not shrink at all for the first time in 24 consecutive quarters. According to Eurobank, most economists polled by Bloomberg forecast a 0.5 percent contraction, while the bank's chief economist put the figure at -0.3 percent. In any case, all expect a figure close to zero and statistically it may even be above that. Such an event could be significant for market confidence, consumption and the stock market, according to a study cited by Eurobank.