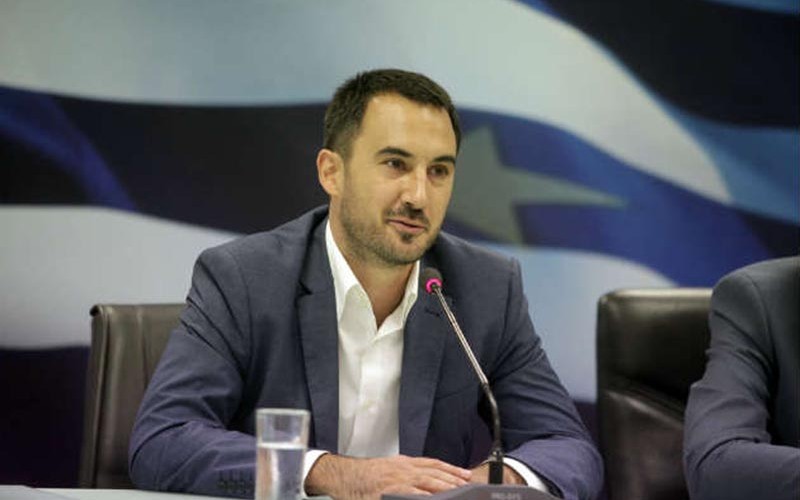 London, September 24, 2016/Independent Balkan News Agency
By Thanasis Gavos
The target of the Greek government is to have the second review of the country's bailout programme concluded by the end of the year, Deputy Economy Minister Alexis Charitsis (photo) told an audience of City financiers during a speech in London on Thursday.
As he noted, this would allow the Greek banks to be included in the ECB's QE programme in the first quarter of 2017.
Mr Charitsis was speaking during an Athens Stoke Exchange (ASE) roadshow and on the day that the government was passing through the parliament the last 15 reforms demanded by the creditors in order to release 2.8bn euros of funding from Greece's 86bn euro third bailout.
"These reforms close the first review and the funding instalment will have been received by the date of the next Eurogroup, on 10 October. Then we expect the second review to duly begin on 17 October, when the institutions arrive in Athens; and the target is for it to have been concluded by the end of the year," said Mr Charitsis.
He noted that 1.7bn euros of the latest instalment will be used to cover state arrears towards the private sector, something that will provide the economy with more liquidity.
The Greek minister also said that discussions on technical issues regarding the second review have been taking place with the creditors since early summer, in order to avoid further delays.
He described an expansion of the ECB's QE programme to cover Greek banks as "a sign of return to economic normality."
In reference to the Greek debt, Mr Charitsis said that he believed the discussion about its relief will have been completed by the end of the current year, in another development that would create better circumstances for Greece to return to growth and the financial markets next year.
This year's ASE roadshow brought about 25 Greek companies to the British capital. The City's investment community's interest in Greece this year was described by a UK based fund manager as "more targeted", with others reporting movement in the real estate sector as well as in exploring opportunities regarding NPLs.