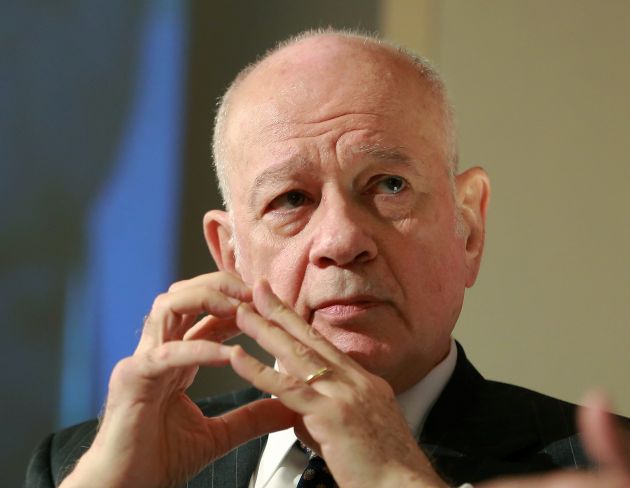 "High" contacts in Europe and America will have the following period the minister of Economy and Development, Dimitris Papadimitriou, starting next April, as he is expected to hold important meetings to attract investments in Greece, according to IBNA's information, while he will be accompanied by executives of "Enterprise Greece" organisation, as well as various business delegations.
World Bank and then Los Angeles
In April Papadimitriou will travel to Washington to participate in the World Bank General Assembly. On the sidelines he will have a meeting with Philippe Le Houérou, director of the IFC (World Bank Financing Arm), with the aim to extend the funding of the Holding Fund. He is also going to hold a series of business meetings with major investors as a follow-up of his past meetings in the same city. Dimitris Papadimitriou will then go to Los Angeles to present the emerging opportunities of Greece in the entertainment and cinema sector, especially after the new framework for financial support for film productions, as well as in other areas, such as film production studios, talent academies and education for cinema professionals, theme parks, tourism and, of course, the high-tech sector (ICT) flourishing both in LA and Greece, which has considerable human resources that could support such investments.
To Frankfurt for Banks
In May, he will travel to Frankfurt to participate in a series of scheduled meetings with senior bank executives, as well as investors, representatives of investment funds, central banks and other financial institutions, with the aim of exploring interest in the financing of large investments in Greece from these organizations.
Roadshow in the US in June
In June, the Economy minister will head an Economic Roadshow mission in the US with stations in Washington, Chicago and New York. In Washington, he will meet with US government officials, businessmen, senators and eminent members of the Greek community, and will visit Public Organizations for Development and Entrepreneurship.
The minister's meetings in the city will also include representatives of large investment funds and law firms that provide advice to clients with very high personal wealth seeking investment alternatives and maintaining a steady interest in the economic developments in Greece and the opportunities created.
Papadimitriou will then travel to Chicago and New York in order to inform entrepreneurs and investors in the fields of real estate, tourism, energy, high technology, health, and to present the country's significant advantages in the upcoming international trend of the concentration of intra-group services.
London
In September, the minister will participate in the Road Show of the Athens Stock Exchange in London, where he will hold meetings with representatives of investment groups, while there is a strong possibility that he will travel to Berlin in spring./IBNA