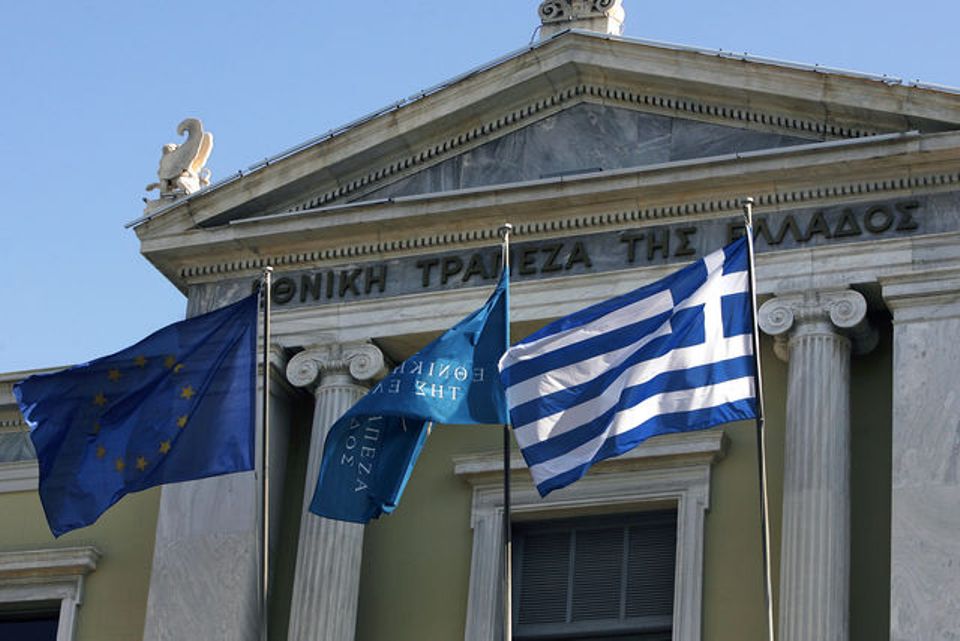 The Greek economy continued to put out positive signals on Wednesday as preliminary budget execution data showed strong revenue collection and a further reduction of expenditure. Net revenue came in at 891 million euros above expectations in January 2018 (at 4.78 billion euros), with a primary surplus recorded to be at 1.883 billion euros.
Tax returns totaled 328 million euros in January, down 6.0 million euros from monthly targets. Public Investment program revenue was 604 million euros, up 498 million euros from monthly targets.
Budget spending stood at 3.176 billion euros in January, down 215 million euros from monthly targets, while regular budget spending came in at 3.092 billion euros, down 123 million euros from targets and down 206 million euros from January 2017.
The positive momentum is important to the Greek government's efforts to sustain debt market access and achieve a so called clean exit from the current bailout program in August 2018.
As things stand, Athens is building a cash buffer in order to ensure financing if market conditions are not favorable at any given time in the post-bailout era. The Tsipras administration is striving for as little supervision as possible once the current bailout expires.
Discussions have already begun over the arrangements that need to be put in place as of August 2018, as well as how these will tie in with possible debt relief. The IMF Spring Summit in April is considered to be an important milestone in terms of talks, however, nothing concrete should be expected before June.
The European Commissioner for Financial Affairs said on Wednesday that Greece will not need a precautionary credit or anything that resembles a new adjustment program. "There must not be anything that looks like a forced program in Greece. This precautionary line program is not needed. We need to have a post-program surveillance but this has to be a surveillance of a normal country, a normal member of the Eurozone with full rights and full duties, of course," Moscovici said.
The Commissioner's comments are at odds with the view of Bank of Greece Governor Yannis Stournaras who has argued in favor of a precautionary line of financial support, in contrast to the position of the government. Stournaras argues that a credit line arrangement would allow the European Central Bank to continue accepting Greek bonds as collateral for cheap liquidity to Greek lenders./IBNA