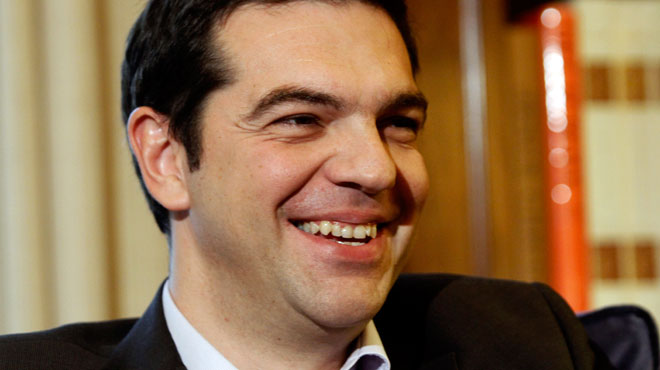 Athens, December 25, 2015/ Independent Balkan News Agency
By Zacharias Petrou
Greece has a challenging New Year to look forward to as the country's government gears up for more unpopular austerity measures in order to finally arrive – it hopes – to the much needed debt relief in the first quarter of 2016.
Reffering to the country's latest bailout deal, Greek Finance Minister Euclid Tsakalotos told Spanish newspaper El Mundo: "There were things we gained and things we lost. If the deal was good or not, only time will tell."
Prime Minister Alexis Tsipras firmly believes that the only option his government has is to swiftly implement the bailout program agreed with international creditors and pave the way to debt relief in order for growth to return as soon as possible and capital controls to be fully lifted.
Much of the targets in the economy, however, may hinge on political developments. Analysts at Standard & Poor's said this week in a report that political uncertainty could return to Greece in 2016.
According to S&P, Athens's commitment to implement unpopular reforms such as changes to the social security system, reducing various benefits, the additional cuts to expenditure and the privatizations increase the chances of a new round of political uncertainty at the start of next year, as the latest review of the program has been delayed and postponed to January-February 2016. This could raise the risk of the program not being implemented and lead to a renewal of the default risks.
Greece seems to be in a constant state of crisis and even its creditors appear not to be on the same page as to what remedy is needed to lift the Greek economy out of its slump.
Greek financial newspaper Ependisi reported on Thursday that the Director of the International Monetary Fund's European Department, Poul Thomsen, as well as other Fund executives are recommending that it withdraws from the Greek program.
"The IMF should not give a new loan, but must leave the Greek program," Thomsen is reported to have proposed, according to the newspaper.
Should the IMF exit the Greek bailout agreement Athens will lose perhaps its only ally in its pursuit of debt relief. However, tough austerity measures may also be avoided as the Fund seems to be the stricter of the country's creditor institutions when it comes to measures being demanded.