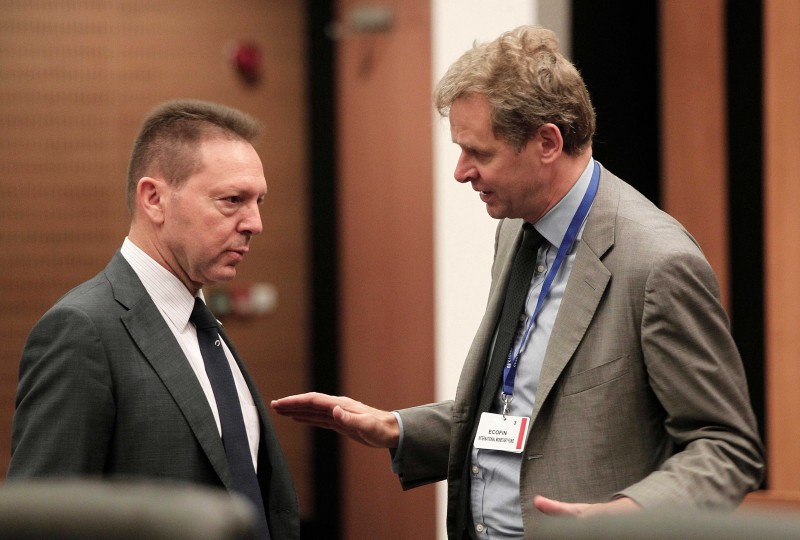 By Lefteris Yallouros – Athens
The Greek Finance Ministry and troika inspectors agreed Tuesday that the revised forecast for economic contraction in 2013 is 4 percent. The troika had projected a contraction of 4.2 percent while the Finance Ministry of Greece forecast 4.5 percent negative growth.
The Greek government hoped contraction would amount to no more than 3.8 percent at the end of the year. However, following deliberation with troika inspectors currently in Athens, it was agreed that 4 pct would be mutually acceptable.
Tourism was boosted in 2013 as were other sectors connected with it, such as the food industry. The Greek Finance Ministry had hoped this would be enough, coupled by a smaller trade deficit this year to justify a negative growth forecast of 3.8 pct. However, total consumer expenditure and investment will also be lower than originally expected, making for a 4pct slowdown.
Athens and the troika are yet to agree on the level of the primary surplus anticipated for this year.
In relation to the much awaited recovery, Greek officials noted that an agreement on a 0.6 percent GDP rebound next year is likely. That had also been the original estimate by the troika for 2014.
Meanwhile, troika officials also met with Administrative Reform Minister Kyriacos Mitsotakis on Tuesday. The representatives of the European Commission, the European Central Bank and the International Monetary Fund were satisfied with efforts to reform the country's public sector resulting in the inclusion of 12,500 civil servants and public sector employees in a mobility scheme which will see many of them laid off in less than a year.
The Greek Administrative Reform Minister reportedly requested the government is given more time to go about finding the next group of public sector employees to join the mobility scheme. Mr. Mitsotakis also sought the inclusion of some 6,000 people currently employed in the public sector on the basis of temporary court orders in targets set for lay-offs.