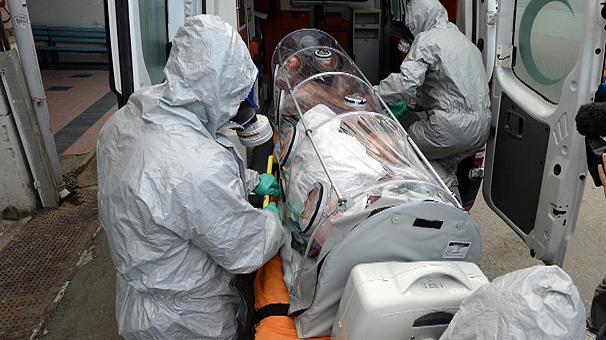 By Spiros Sideris – Athens
"Ebola is not treated with prayers", say the doctors and nurses in public hospitals, complaining of serious gaps in the preparedness measures for the dangerous virus.
According to the associations of doctors and nurses (and EINAP POEDIN), the relevant provisions of the Ministry of Health remains essentially on paper, since the materials and relevant training needed for their implementation have not been obtained.
As they report, hospitals designated to accommodate possible cases of Ebola ("Amalia Fleming" and "Sotiria") have serious shortages of personnel and material.
Doctors and nurses also said that the staffing of the NHS does not allow the creation of special groups dedicated to Ebola, since it will mean that other departments will have to be weakened.
Moreover, according to the same complaint, in many hospitals and health centers, employees are not even aware of the virus nor have they been trained to be prepared for the management of a possible outbreak. At the same time, in many cases – especially in the region – there is not even the basic personal protective equipment, such as gloves or clothing.
The NHS unions seek immediate the action to meet these needs before the first case of the virus.