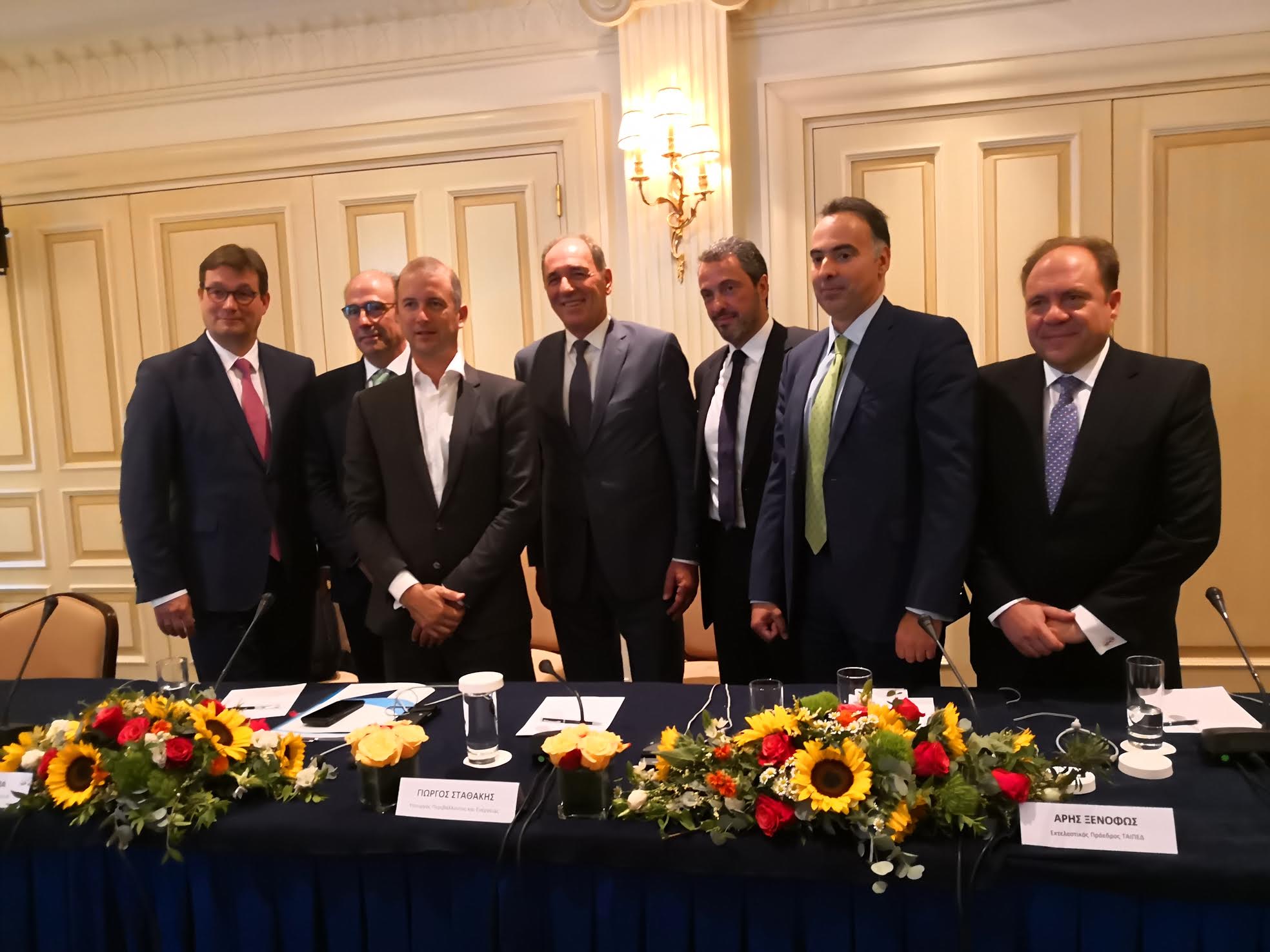 The consortium "SENFLUGA Energy Infrastructure Holdings S.A." of Snam S.p.A., Enagás Internacional S.L.U. and Fluxys S.A., for a total of € 535 million acquired 66% of the share capital of DESFA, following the signing in Athens of the contract with the Hellenic Republic Asset Development Fund S.A. or TAIPED and Hellenic Petroleum.
The Minister of Environment and Energy, Giorgos Stathakis, in the presence of the heads of Snam, Marco Alverà, Enagás, Marcelino Oreja and Fluxys, Arno Büx, spoke of an "excellent agreement that contributes to the country's entry into the new era of a single European gas market".
In April, the consortium had won the DESFA privatisation tender and the agreement was signed following the approvals given by the European Commission and the Court of Auditors.
The completion of the transaction, which is expected by the end of the year, is subject, inter alia, to the finalisation of the internal re-organisation required for TAIPED and the Hellenic Petroleum to become direct shareholders in DESFA and the DESFA certification under the new ownership of the Regulatory Authority for Energy (RAE).
A report from SENFLUGA Energy Infrastructure Holdings SA states that "Greece is an important crossroads for the diversification of gas supply sources and the opening of new gas routes in Europe and can also become a natural gas hub in SE Europe. Thanks to the support of Snam, Enagás and Fluxys, DESFA will be able to take full advantage of its strategic position in the Mediterranean."
Additional objectives are to support a coal-free economy by introducing, for example, renewable gases such as biomethane, creating a true common energy market in Europe and developing new gas uses such as compressed natural gas cars or LNG for lorries and ships…. / IBNA