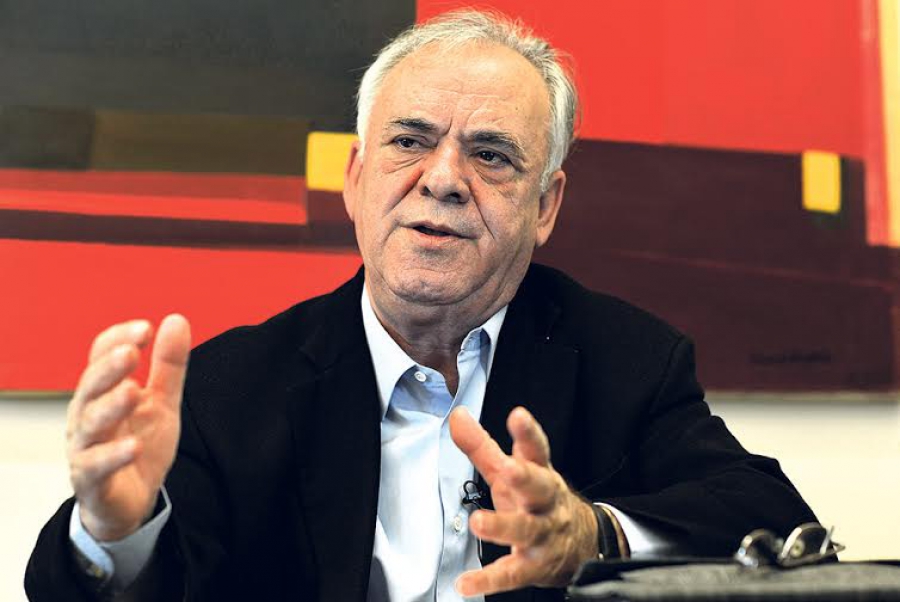 Athens, April 20, 2015/ Independent Balkan News Agency
By Zacharias Petrou
"Snap elections or a referendum are possible options should negotiations with creditors stall" Deputy Prime Minister Yannis Dragasakis said in an interview published Sunday in To Vima newspaper.
"The Syriza-led government will carry out the reforms the Greek people need, not ones requested by our creditors," Dragasakis said adding that the country won't be pressured "by euro-exit threats".
With time running out for Greece to agree a deal with its creditors and unlock much-needed bailout money in order to avoid default which could in turn lead to a catastrophic exit from the euro, Dragasakis's comments prove the Greek government is not prepared to abandon its "red lines".
Prime Minister Alexis Tsipras has ruled out raising sales taxes on food and medicine, or shaking up the labour market, as these "red line" measures could plunge Greece back into recession.
"The Greek "red lines" are refusing to cut wages and pensions, introduce new taxes or sell state assets", Alternate Health and Social Security Minister Dimitris Stratoulis said in an interview with Skai TV.
With a compromise needed for a deal to be agreed, some creditors appeared willing to show Greece more flexibility in negotiations to prevent a euro exit.
"Clearly, the new government has been elected with a strong public mandate to change the program," Poul Thomsen, director of the IMF's European department, said of Greece at a press conference in Washington on Friday. "As always, we'll be flexible. We recognize there are always various ways to achieve a program's objectives."
Others, however, are less sympathetic towards Greece.
French Finance Minister Michel Sapin spoke after the IMF meeting in Brussels on Saturday saying he "doesn't expect a resolution of Greece's financing issues to be achieved in coming days, including at a meeting of European finance ministers in Riga April 24 and 25."
The French government official openly criticized the Greek government, saying Greece "needs to work work work and work seriously" on economic plans.