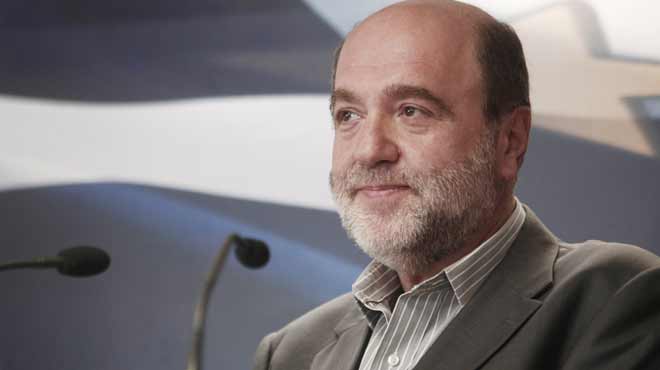 Athens, March 1, 2016/Independent Balkan News Agency
By Spiros Sideris
With the institutionalizing of the special unseizability account for companies agreed the Deputy Minister of Finance Trifon Alexiadis at the meeting of the board of the Hellenic Confederation of Commerce and Entrepreneurship (ESEE), which discussed pressing issues the commercial and business world are facing.
This is stated in the announcement of the ESEE and, in particular, it is emphasized that: "Mr. Alexiadis, after hearing the positions of the board of ESEE members said more specificaly:
a) Donations from businesses to deal with the refugee crisis will be exempt from VAT.
b) A central coordinating body will be set up for the fight against trafficking and shady trade.
c) After the evaluation a priority topic will be "tax competition" which particularly affects businesses located in border areas.
Finally, d) he agreed with the creation of a special unseizability account".
"Today's announcement of deputy Finance Minister Tryphon Alexiadis on the institutionalizing of the special unseizability business account is a very important decision for the business world of the country, which during this unprecedented crisis has supported and continues to support with all its strength the national economy", said president of ESEE, V. Korkidis, after the completion of the Board meeting.
"It is a decision that will relieve entrepreneurs and provide them with the ability of a minimum programming. The ESEE will make available to the Treasury all the necessary information available to determine the details that will make the measure effective immediately", he added.