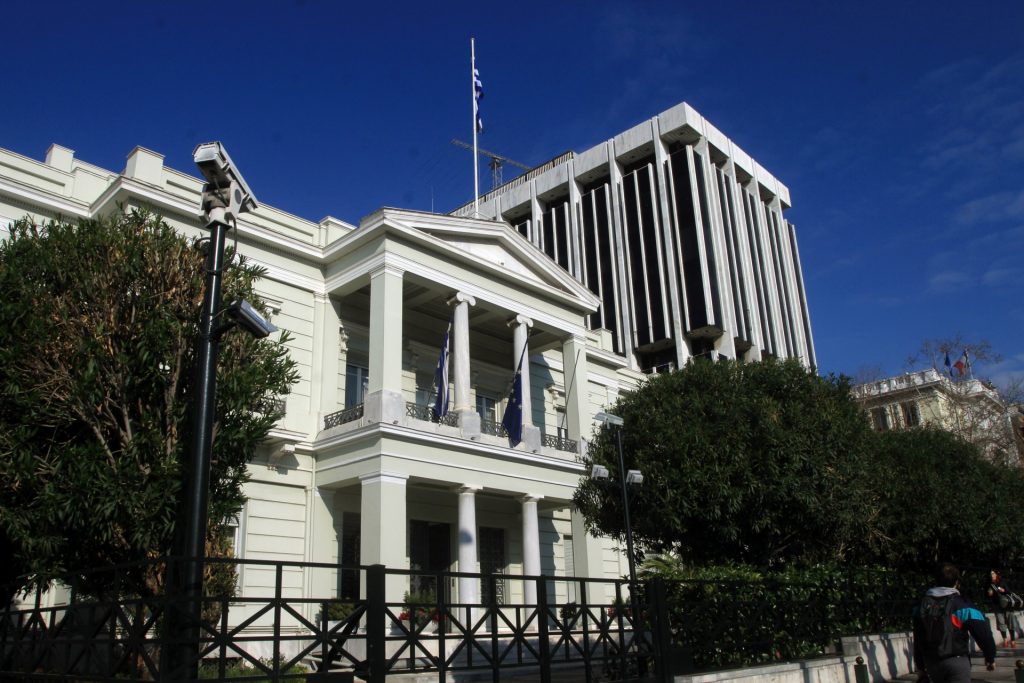 The Greek Foreign Ministry made a strict demarche, according to diplomatic sources, on the issue that arisen following the demolitions carried out in the municipality of Himara, belonging to members of the Greek national minority in Albania.
The Political Director of the Foreign Ministry, Ambassador, Mr. Peter Mavroeidis, according to diplomatic sources, called the Albanian Ambassador to Athens, Mr. Dashnor Dervishi, on Tuesday 1 November and made the strict demarche due to the planned demolitions by Albania authorities that result in human rights abuses of the Greek national minority in Himara.
The Political Director reportedly told the Albanian Ambassador that the Himara redevelopment plan has not been the result an honest and transparent consultation with local residents and that it is unacceptable that demolition notices were exclusively sent to people of Greek origin, adding that this move means there is an organized plan to circumvent the rights of the Greek expatriates.
According to diplomatic sources, Mr. Mavroeidis stressed that Greece does not interfere in anyone's internal affairs, nor does it threaten anyone, but nevertheless it will not tolerate provocations. Albania, he underlined, must respect international law and international conventions, which means respecting minority rights of the Greek national minority and in any case it cannot argue that there are no minority rights in Himara.
The Greek ambassador made clear to his interlocutor that this unacceptable behavior will impact the evaluation of progress in Albania's EU accession course. Finally, he made clear that the demolitions issue is an issue of property and human rights and that demolitions should be suspended immediately.
It was also stressed that respect for human – and particularly minority – rights is a major priority for any state that wants to operate in a modern and democratic manner. All the more so in the case of Albania, whose record in this area is thoroughly monitored in the context of ongoing negotiations with the EU; the latter, he pointed out, directly depend on the fulfillment of specific criteria, one of the most important of which is the protection of minorities./ΙΒΝΑ