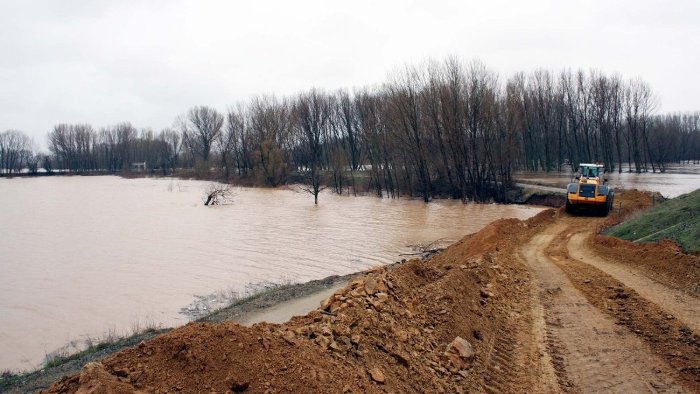 Athens, December 15, 2014/ Independent Balkan News Agency
By Spiros Sideris
Defence Minister Nikos Dendias issued a command to the Greek Army to help with all possible means to battle the adverse effects of the floods in the region of Evros, after it was declared in a state of emergency due to the continuous rainfall.
The problem of floods is pinpointed in southern Evros, near the mouth of the river, with the flow of water exceeding 2,000 cubic meters per second.
Within the next 24 hours it is likely that areas such as Lagyna, Poros and Feres will be affected.
"The situation in Ormenio has stabilised to a large extent, however, we are always on the lookout", said deputy prefect of Evros Dimitris Petrovic.
Chief of the General Staff of the Greek Army, General Christos Manolas, visited the region on Saturday and participated in the meeting in Pythio, under the deputy minister of Education Alexandros Dermentzopoulos, the general secretary of civil protection Seraphim Tsokas, the prefect of Eastern Macedonia and Thrace Giorgos Pavlidis, the mayor of Orestiada, and representatives of the Greek Police and the Fire Brigade.