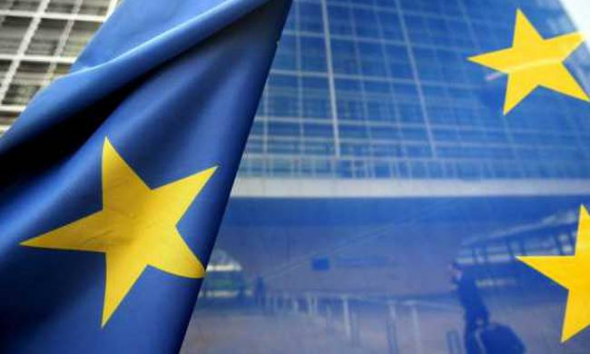 Athens, June 15, 2015/ Independent Balkan News Agency
By Zacharias Petrou
Talks in Brussels aimed at reaching a deal between Greek ministers and creditors collapsed on Sunday evening after a new economic reform proposal submitted by Athens failed to get approval.
A commission spokesman said there remained a "significant gap" between the two sides, amounting to up to €2bn per year, and there was no longer time to reach a "positive assessment" of Greek efforts before the Eurogroup meeting on June 18. Creditors are demanding Greece makes pension cuts equivalent to 1% of GDP and a VAT rise.
The eurogroup meeting on Thursday is now seen as the last chance for Athens to secure a deal on an agreed list of the economic reforms its creditors are demanding. However, nothing could be decided there if differences in technical talks have not been bridged beforehand.
Yannis Dragasakis, deputy Prime Minister who was in charge of the Greek negotiating team in Brussels, said after the talks broke up, that Athens remained "ready" to complete the negotiations and blamed Greece's creditors for being inflexible in their insistence on pension cuts and increases in the country's value-added tax.
A European Commission spokesman said: "President Jean-Claude Juncker remains convinced that with stronger reform efforts on the Greek side and political will on all sides, a solution can still be found before the end of the month."
An attempt by European Commission President J.C. Juncker to broker a compromise allowing Greece to defer 400 million euros of cuts in small pensions if it reduced military spending by the same amount was turned down by the IMF, Frankfurter Allgemeine Sonntagszeitung reported, citing unidentified people with knowledge of the negotiations.
Greek negotiators remain in Brussels in case there is some encouraging development that will allow talks to progress.
Also, the European Central Bank board will meet on Wednesday to decide on whether to continue providing Greek banks with emergency funds.
Greece's bailout extension expires June 30 and some national parliaments need to ratify any agreement before funds can be disbursed. This narrows the window for a deal. In about a fortnight, Athens must repay 1.6 billion euros to the International Monetary Fund.
S&P forecasts default
Standard & Poor's lowered the rating of Greece's biggest four banks on Friday, two days after doing the same to Greek government bonds, which it had already rated as junk.
The ratings for Alpha Bank, Eurobank, the National Bank of Greece and Piraeus Bank were cut from CCC+ to CCC, S&P said.
"The downgrade reflects our view that Greek banks will likely default within the next 12 months in the absence of an agreement between the Greek government and its official creditors," the agency said.
Defaulting on a repayment to the IMF would have profound consequences. Greece would go into selective default and the banking system would sink into crisis. It's likely that capital controls would need to be brought in as the Bank of Greece would need to stop a bank run.