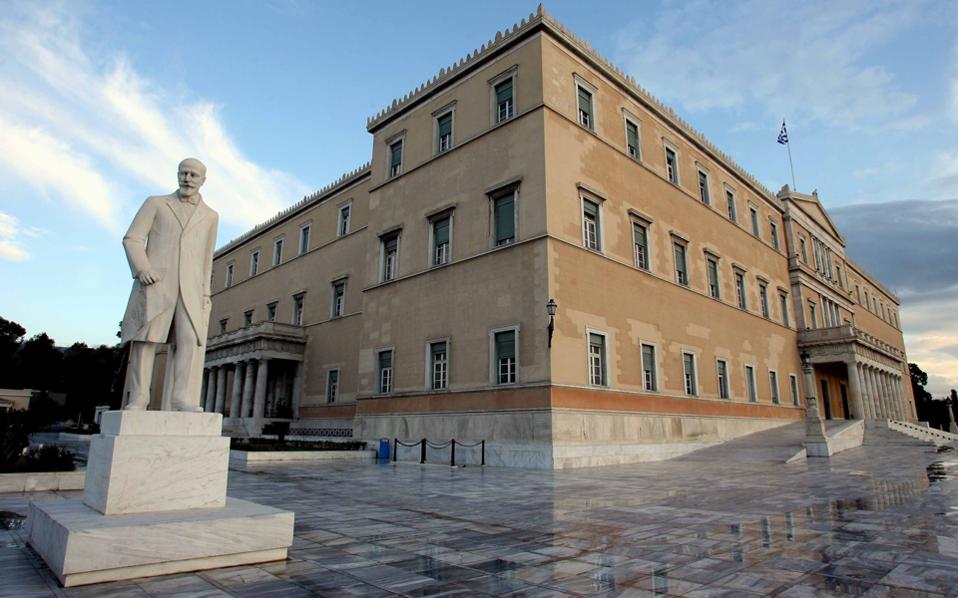 The Budget Office of the Hellenic Parliament released a report on Wednesday which highlights the need for Greece's debt issue to be addressed.
The 5th Interim Report titled "The Debt Trap" stresses that Greece is in need of "serious restructuring of its debt" that will be accompanied by implementation of crucial reforms related to productivity, State functions, institutions.
According to the economists of the Budget Office – who have repeatedly warned of the risks associated with reforms stalling – point out that the country has been trapped in a recessionary spiral caused by its uncontrollable debt load and continued uncertainty.
Granting debt relief would mutually benefit Greece and its international creditors, economists argue. "The current situation, namely, a continuous turnover of loans with new loans, leads to an impasse, both for Greece, as well as for creditors," the report reads.
Furthermore, in its recommendations, the Budget Office includes debt restructuring that would render Greece capable of servicing its remaining debt via market lending. Conversely, the report cautions, that restructuring without "deep reforms" will not help, as Greece will again find itself "on the brink of a financial crisis" in coming years.
The report also found that a primary surplus has a positive impact of growth, with real GDP per capital growth increasing by 0.32 percent for a 1 percent increase in the primary surplus.
One of Greece's lenders, the International Monetary Fund, has repeatedly urged the country's European creditors to address the Greek debt issue. The Washington-based Fund has yet to decide whether it will join the latest Greek rescue program – worth 86 billion euros – if measures to ensure the sustainability of Greece's debt are not taken.
Berlin, the biggest provider of bailout funds for Greece has insisted that IMF participation is a condition of further disbursement of funds but it disagrees over the need to restructure the country's debt pile.
Local media reports on Wednesday suggested that Greece's creditors are only prepared to agree to counter-measures offsetting austerity if the government agrees to set primary surplus targets beyond 2019 to 4.5 percent, up from a 3.5 percent target.
Additionally, the "quartet" appears to be insistent that any countermeasures offsetting austerity will be imposed only if primary surplus targets have been met and will apply only to businesses, not Greek households./IBNA