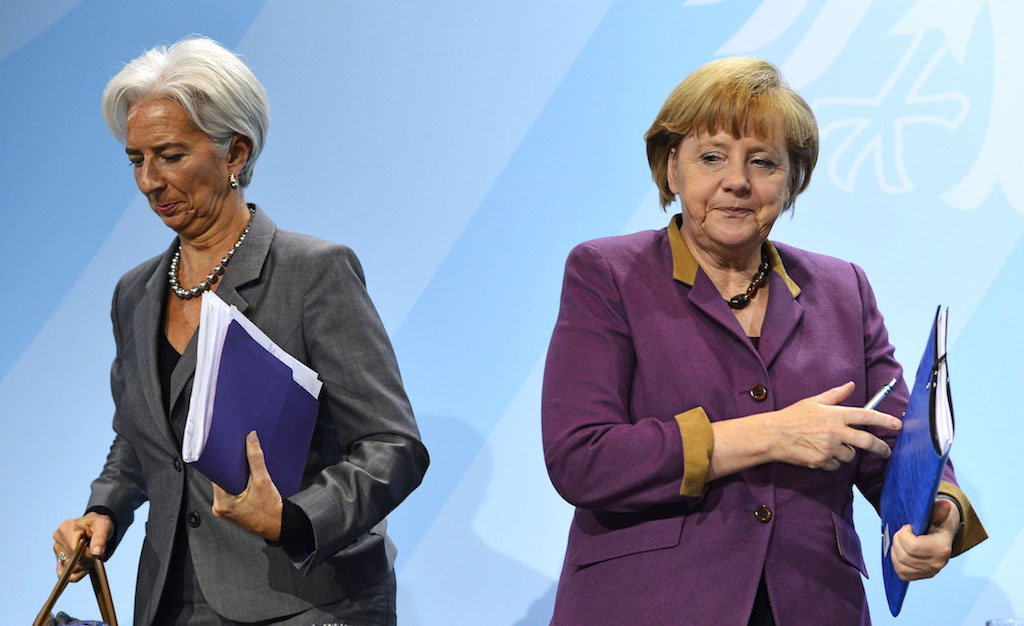 The work on the growth rate linking mechanism with debt repayment is ongoing, as the IMF and Germany disagreements remain. The fund seems to maintain that this mechanism is automatic and not subject to political interference. However, this is something that strikes against the reactions of Berlin, as the Germans want the Eurogroup always to have the last say about its operation. Well-informed sources of the Greek side estimated that this is the "key" which the IMF's full participation in the Greek programme will depend on.
Regarding relief scenarios, some of the loans are reportedly lengthened and interest rates will stabilise below 2%. ANFAs and SMPs, ie the Greek bonds held by central banks bought at very low prices, which leave large profits to the central banks of the Eurozone, are expected to enter the game. Also, it is not excluded that the ESM will redeem Greece's debt to the IMF, which exceeds 12 billion euros. The first part is of a technical nature and involves an amount of several billion euros that will be lengthened and at the same time it will ensure the relative stability of its interest rate over the medium to long term. In this way, the volatility of interest rates to be borrowed in the future by the ESM is limited to very low limits. The likelihood of returning Greek bond yields is great. At this point, Germany claims to link this measure to some kind of prerequisites, such as the implementation of public administration commitments. 
However, the IMF is totally opposed to that as it does not want to have any clause. However, it cannot be ruled out that there will be a happy medium here. Still, the Greek government wants the medium-term measures to alleviate Greek debt as much as possible ahead of time and obviously without prerequisites. An important point for alleviating the Greek debt is the application of the so-called "French proposal", ie the link between the amount of debt payments and the annual growth of the economy; in practice this leads to higher amount of payments when the development course is better. And the other way round.  According to the IMF and the Commission, Berlin opposes this automation by once again laying down conditions that require considering the reliability of real figures and ensuring the economy's growth through growth-enhancing techniques.
Overall, Greece is expected to experience the surveillance the rest of the eurozone countries did, so the only concern will be a "bad" report from the Commission, which could create problems for Greece in the world markets. In the Greek case there may also be "something more", which will involve the linking of debt with some kind of prerequisites. The key issue is to have a low degree of association, something the Greek government, the Commission, and the IMF are seeking to achieve…. / IBNA