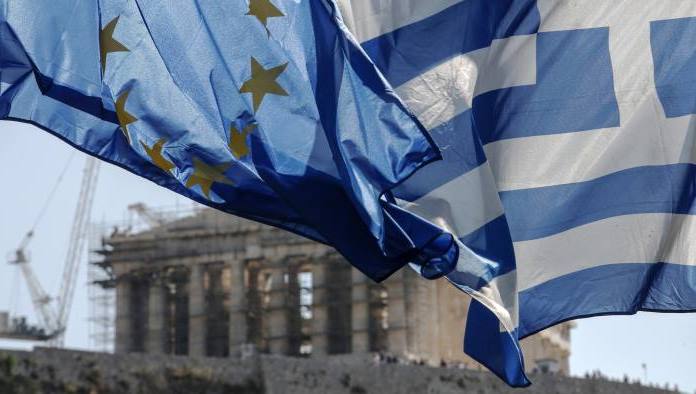 Greek debt relief is set to be discussed in a meeting of the so called Washington Group on Thursday in Paris, involving major the major stakeholders of Greece's bailout program.
The German and French ministers of Finance, IMF officials, representatives of the ECB and the ESM will seek a last-minute agreement on a mechanism for prospective debt relief for Greece. At the same time, the Euro Working Group will meet to prepare the next meeting of Eurozone Finance ministers.
Berlin is thought to be leading the negotiations, promoting a plan which aims at granting limited debt relief to Athens once its bailout expires in August 2018, helping the country service its debt in the foreseeable future without having to tap debt markets too often.
The German plan reportedly involves extending maturities and grace periods on Greece's EFSF loans by 5 years, with the IMF pushing for an extension of 15 years. Replacing 11 billion euros of IMF loans with ESM debt is also being examined.
Returning profits made by Eurozone central banks on Greek bonds to Athens is also under consideration.
A major sticking point is thought to be the mechanism via which debt relief will be granted. The IMF is in favor of automatic prolongation of maturities and grace periods. Conversely, Germany is keen to ensure that relief is tied to conditions, fiscal policy reviews and a specific reform and privatizations plan.
Analysts point out that if no compromise is found, the IMF will probably not activate an in-principle agreement to join the Greek bailout program as a lender. In this case, it is considered likely that the Fund will still be involved in Greece as an advisor to the country's European creditors in the post-bailout period.
According to analyses, it is crucial for Athens that even if the IMF decided against joining the Greek program, its expected debt sustainability analysis doesn't trigger market fears over the long-term prospects of the Greek economy.
"There is no concern that talks on Greek debt will be halted by a possible IMF decision not to participate in the program; it will not affect the reliability of the country's exit from the crisis in August," Greek government spokesperson Dimitris Tzanakopoulos said this week.
Meanwhile, on Wednesday, Reuters reported that the Greek government has decided not to go ahead with a new bond issue for the time being. The news agency cited government officials who revealed Athens sees the current turbulence in the market as a risk. Officials told Reuters that the plan might have to wait until the autumn./IBNA