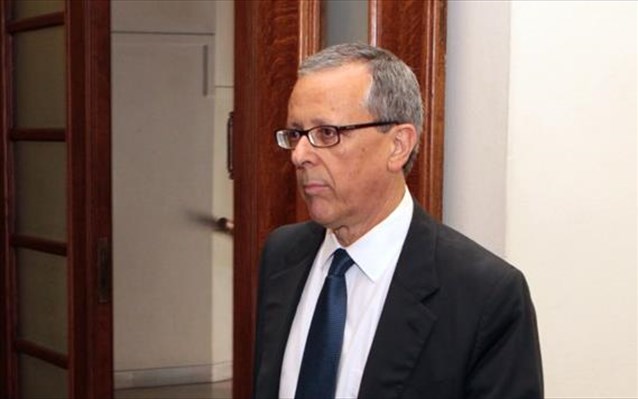 By Lefteris Yallouros – Athens
Talks on granting debt relief to Greece are set to begin May 5th, at the Eurogroup Summit, according to latest reports in the Greek press. The meeting of the Eurogroup Finance ministers will be the first to follow the expected April 23rd confirmation by Eurostat of Greece achieving a primary surplus. Negotiations are likely to be concluded in the autumn of 2014.
The Samaras administration seeks to secure repayment of Greek sovereign debt is stretched out as far into the distant future as possible, extending maturities from 30 to 50 years and further cutting interest rates.
The recent successful sale of five-year bonds at the lowly yield of 4.95 pct is the strongest indication yet that investors are expecting the EU to officially agree to grant Greece debt relief. A Eurogroup meeting in November 2012 had confirmed Greek loans will be slashed once the country's fiscal and structural reform targets were met and primary surpluses were achieved and appeared to be sustainable.
However, as much as EU leaders share an interest in helping conservative Prime Minister Antonis Samaras stay in power – keeping the reform effort on track – rather than left-wing Alexis Tsipras (who openly demands a haircut on Greek debt) coming to power, there is also keenness for scrutiny of Greek economic policy by EU bodies to remain intact.
Prime Minister Samaras told Sunday's Kathimerini that "the country's return to the markets rebuffs speculation about a third memorandum." Angela Merkel, on the other hand, rather carefully left the possibility of a third rescue loan for Greece open, during her visit to Athens last Friday.
What was most evident last Friday was that Samaras and Merkel are two conservative allies with similar interests and rather different approaches to common goals. While both wish to see Greece stand on its own two feet at the end of its bailout program, the German Chancellor believes that will be achieved through austerity monitored by EU bodies, while the Greek PM would like to see the Greek government allowed to determine its own economic policy aimed at boosting growth.
Once the EU statistics office confirms in the coming weeks that Greece has achieved a primary budget surplus and negotiations begin with the eurozone and the IMF on Greece's longer-term funding, a lot more will become clear on the exact way Athens' debt burden will be eased.