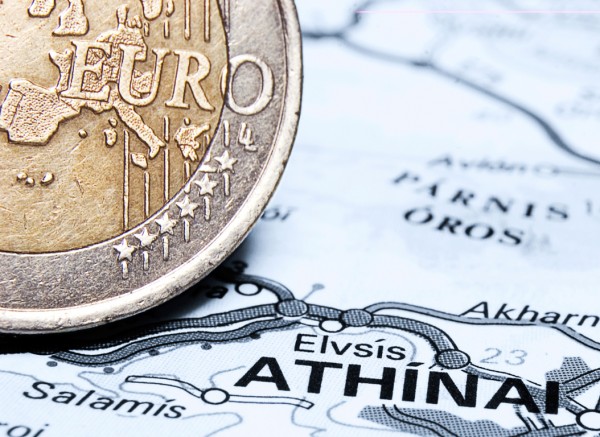 By Lefteris Yallouros – Athens
The Greek government's plan to lay – off 12.500 civil servants and public sector employees by the end of September begun Monday as 2.000 school teachers were placed in a "labor reserve pool" and will be fired within eight months if other jobs are not found for them in that period of time.
The Federation of Secondary Schoolteachers (OLME) staged demonstrations in Athens on Monday in protest of 2,000 teachers being removed from their technical and vocational high schools, and transferred to the "labor reserve". OLME representatives revealed the Federation is planning legal action to prevent the transfers going ahead, despite MPs approving the legislation to bring in public sector job cuts last week.
Healthcare workers will be striking on Wednesday, in protest at plans to transfer workers to the new "labor reserve pool". With more public sector employees set to gradually enter the "labor reserve pool" government stability will be tested further.
Eurostat data released Monday did not do the government any favors. After six years of recession, stats showed Greece's debt to GDP ratio stands at 160.5% which represents a 24.1 pct hike compared to the same period (Q1) in 2012 and a 3.7 pct increase compared to the last quarter.
However, Greece's Finance Ministry announced it remains on track to achieve primary deficit targets for 2013. First half figures show the budget deficit stood at EUR 4.991 bln compared to EUR 12.477 in the same period last year and the primary deficit stood at EUR 1.511 bln (with the target at USD 3.877 bln). This is largely down to spending cuts as the country is still lagging behind tax revenue targets.
The figures are telling of the negative impact austerity has had on the Greek economy as it struggles to stop shrinking.
Eurostat figures show the government debt pile rose to 85.9% in the first three months of 2013, up from 85.2% in the previous quarter across the European Union. Over the last year, the highest increases in the GDP/debt ratios were recorded in Greece (+24.1 percentage points), Ireland (+18.3%), Spain (+15.25%), Portugal (+14.9%) and Cyprus (+12.6%).
It is these sort of figures, along with political crises always around the corner in southern Europe (Portugal is the latest country to be throw into political turmoil) and social unrest at a high that Greece hopes will persuade Germany and the stronger economies of the north to re-examine their view of the way out of the crisis.
It is an open secret in Athens that immediately after the autumn general election in Germany, the Greek government will undoubtedly start raising stronger objections to anyone claiming that its debt could be rendered sustainable without a new haircut.
Even Der Spiegel, a popular Greek-bashing German magazine, thinks Greece deserves a new haircut on its debt (see article). It remains to be seen how long it will take Europe to realize this is the most viable way forward.