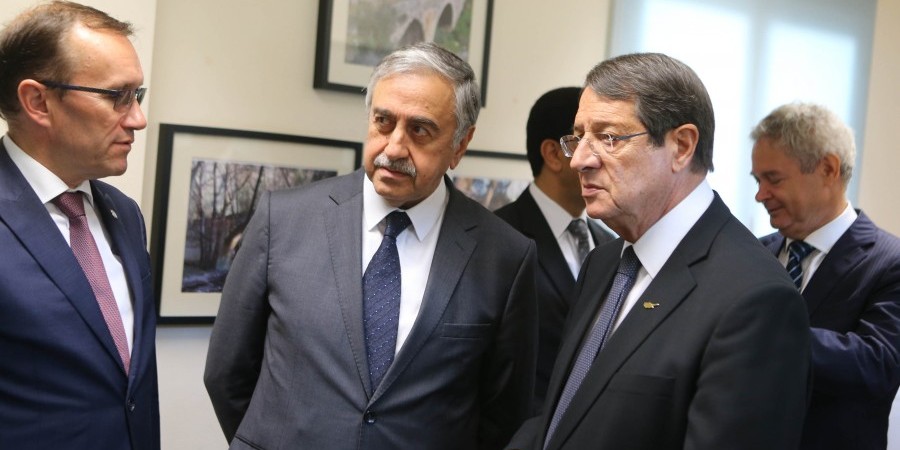 Government Spokesman Nicos Christodoulides, called the statements made by Turkish-Cypriot leader Mustafa Akinci "distorted and false references, which aim to ascribe to the President of the Republic and the Greek Cypriot community a purported lack of readiness for a solution to the Cyprus problem".
Earlier, Mr Akinci had attributed blame on the Greek-Cypriot side, saying that the UN parameters are on the agenda, but the problem is "the attitude of the Greek Cypriot side". This mentality, he argued, should change, "in order to create a system by which the island will be managed successfully by two equal entities".
Also, Mustafa Akinci claimed that "President Anastasiades disagreed with UN representatives, but the Turkish Cypriot side did not want to intervene in the matter, despite having much to say". The Turkish-Cypriot leader said that President Anastasiades did not expect the Turkish Cypriot side to accept the 29.2% and claimed that he "panicked" when "this percentage was accepted". Mr Akinci also claimed that President Anastasiades did not expect the Turkish Cypriot side to put a map on the table "and was shocked".
Finally, Mr Akinci said that Turkey and the Turkish Cypriot side never accepted the "zero army, zero guarantees". However, he said they showed "the necessary flexibility, protecting the security of the Turkish Cypriots".
Mr Christodoulides attributed these statements to an "effort to justify the Turkish intransigent positions, which include his own demands for the continuation of the Treaty of Guarantee, intervention rights (by Turkey) and permanent presence of Turkish troops in Cyprus".
The government Spokesman mentions that in the same framework is also the vague position of the Turkish side about accepting territorial readjustments with the return of part of Morphou, and without the return of the Maronite villages, despite the contrary will of their inhabitants.
"We do not wish to comment on Mr Akinci's role or lack of role in all that took place at the critical negotiations in Crans-Montana", says the Government Spokesperson, noting that instead of Mr Akinci resorting to unfounded references, it would be preferable "to contemplate whether he is helping the Turkish Cypriot community with his overall stance, and how he actually safeguards the future of Turkish Cypriots through approaches that are completely in line with those of Turkey".
Mr Christodoulides emphasised that in Crans-Montana, the Greek Cypriot side was the only one that submitted specific proposals within the framework of the UN Secretary General, adding that the Cyprus government has yet to receive an answer to these proposals from the Turkish side, either written or verbal.
Concluding, the Government Spokesman calls Mr Akinci, if he truly desires the comprehensive solution of the Cyprus problem within the framework of the UN resolutions and the principles and values of the EU, to persuade Turkey to accept the challenge/invitation that was extended yesterday by President Anastasiades./IBNA