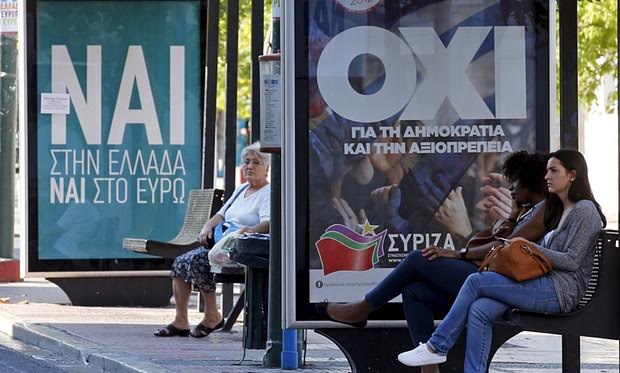 Tirana, 7 August 2015/Independent Balkan News Agency
Bank of Albania predicts that in the coming months, the Albanian economy, which is currently growing at 2,8%, will slowdown due to the Greek crisis.
The Greek crisis appears to be one of the main arguments in a report issued by the Oversight Committee of the Bank of Albania.
Economic growth in 2015 is expected to be higher than a year ago. According to INSTAT, the first quarter saw an annual growth of 2,8%. This rate was higher than expected and reflects the growth of investments and exports.
Indirect data suggest a similar growth even during the second quarter.
But, the Oversight Committee says that the second half of the year may see slower growth rates, as a result of a possible negative impact of the events in Greece. However, the deal struck in July 2015 is a good starting point for the normalization of situation in the neighboring country, BoA notes.
As a result, the possible effects in Albania will focus in the temporary fall of commercial activity and remittances, without threatening the activity of the financial system.
As such, these effects are expected to be temporary.
Bank of Albania says that it's carefully monitoring the situation in Greece and its impact in the Albanian economy.
In case the developing events will have a strong and long negative impact on the Albanian economy, Bank of Albania says that it holds the necessary instruments and is ready to take extra measures to meet its objectives.
In yesterday's meeting, the Oversight Committee of the Bank of Albania was briefed on the latest economic, monetary and financial developments in the country. The committee decided to keep the base interest rate unchanged at 2%. /ibna/