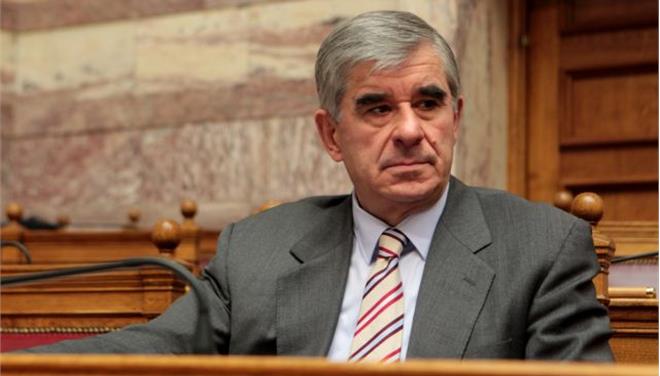 Athens, April 6, 2015/ Independent Balkan News Agency
By Spiros Sideris
Corruption Minister Panagiotis Nikoloudis painted a very bleak picture on the functioning of the state, stressing among other things that all contracts of the Greek State included kickbacks ranging from 2% to 2.5%.
"In the large contracts for the purchase of weaponry signed by the Defence ministry of this country it is fully verified that illegal commissions that were being given to Greek officials were on average 4%", Nikoloudis stated, speaking of billions of losses for the Greek State.
During his speech  in the meeting for the composition of the committee for the investigation on the debt, he also said that "in the supply contracts of all kinds of goods and services, involving the Greek State, the statutory commission rate was 2-2.5%.
He underlined finally that "in the contracts for the supply of medical supplies by public hospitals and government agencies the common supply rate was as much as 23%".
"I think that there can be no doubt that one of the main if not the main reason for which this country has come down to this situation, the so-called 'state of economic crisis', is the corruption which appeared as an endemic in all procurement contracts and especially in the contracts which this country for decades – mainly in the first decade of the new century, from 2000 to 2010 – signed with companies that were primarily based abroad", Nikoloudis added, stressing that… the tango is danced in two:
"This raises the first issue: This country was characterized by many, sometimes justifiably and sometimes – most times – unreasonably, as a corrupt country. If a country is corrupt, ie if the citizens are corrupt, if one half corrupts the other half, in a sense the country is right to pay its own weaknesses. However, from this point on begins the questioning of some basic facts and the need to highlight some features of this concept we call corruption.
Corruption is like a tango danced by two. There cannot be someone who takes money if previously there isn't anyone who has the desire to offer the illegal money. And this is a key element, which if we do not point out from the beginning, it is very likely that we will always be led to wrong conclusions".