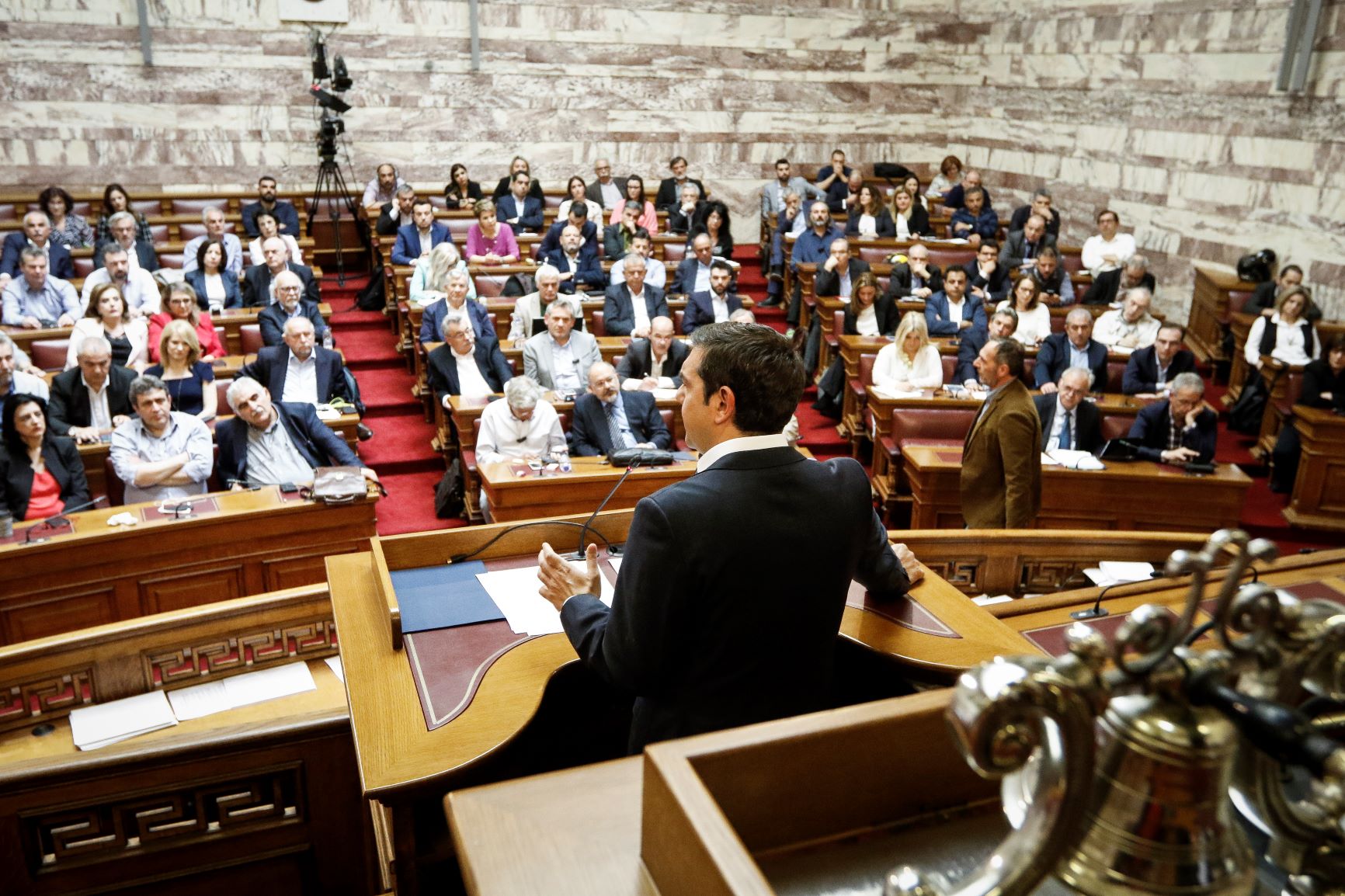 Most probably on coming Monday Greek Parliament will mark the final countdown for the constitutional review, with at least 50 MPs of the coalition government will hand over the SYRIZA final proposal to the President of the Parliament.
With the main point of disagreement being the revision of Article 86 on the criminal responsibility of ministers, the distinction between church relations with the state, the assertion of proportional representation while at the same time strengthening the parliament and government stability by disconnecting the dissolution of the parliament from electing the President of the Republic, Alexis Tsipras seeks to force political parties to position themselves and to secure consensus.
Constitutional review with Ministers' Liability Act in the background 

In the post-bailout time, the government looks forward to a first-class opportunity that has come in handy in order to prove innovative and move on to reforms.
This will also pave the way of political confrontation ahead of the 2019 election. In this context, the government has "summoned" Kyriakos Mitsotakis of ND and the main opposition party for their current stance. According to leaks, they have even considered abstaining from the constitutional review process.

Something the government and the PM interpreted as a desire of the main opposition to maintain the law on ministers' responsibility. "No pretext can no longer hide the fear of the ND, neither over (the government's plan of) progressive steps nor over emending the Ministers' Liability Act", government sources commented Wednesday. Shortly afterwards, ND announced it would eventually submit its proposals next Tuesday.

Greek premier's press office speaks of a 360-degree turn under the weight of the popular outcry "for the blatant attempt to escape from the Review, in order to maintain the law on the responsibility of ministers", nevertheless, adding it is "welcome". For its part, ND talks of a "government circus" and "political charlatans" and foresees that the political tensions will run high in the coming days, due to the Constitutional review.
It will all begin with the establishment of the relevant committee, which will propose to the plenary what articles are to be reviewed and what form they should take.
Next come two votes of the 300 MPs a month apart, about the articles that are to be revised. According to well-informed sources, it is estimated that the whole process will be completed in March.
The ideological and political controversies that will judge the elections

Over the coming months, political controversy will be rough, in certain cases with ideological features too.The government estimates that the latter will clearly highlight the true positions of political parties.
The very hot political winter ahead will be due to the implementation of Tsipras's announcements, about to begin in November, planned to be realised gradually and take place by a show of hands as well as because of the Constitutional Review.
Last but not least, the Prespa Agreement and the outcome of this confrontation (between the government coalition and the opposition) will judge to a great extent the future electoral momentum as voting time approaches…. / IBNA