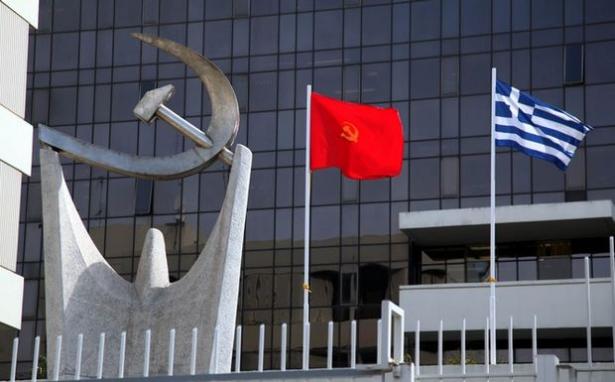 By Spiros Sideris – Athens
"The decisions of the EU Summit for new sanctions against Russia mark the escalation of EU intervention in the internal affairs of Ukraine, designed to support the reactionary nationalist government of Kiev, in the context of the competition of the EU and NATO against Russia", said the Greek Communist Party (KKE), commenting on the EU Summit.
"The trade war between the EU and Russia affects first of all the workers – the lower classes, in order to benefit the interests of the monopolies of both sides.
For this reason the greek people must condemn the position of the greek government, demanding no participation of Greece in the EU and NATO plans", underlines the KKE, concluding that "what it is confirmed once again is the imperialist reactionary character of the EU, which attacks against the peoples of Europe and leads in aggressive designs, in order to serve the interests of the pro-euro unification capital".