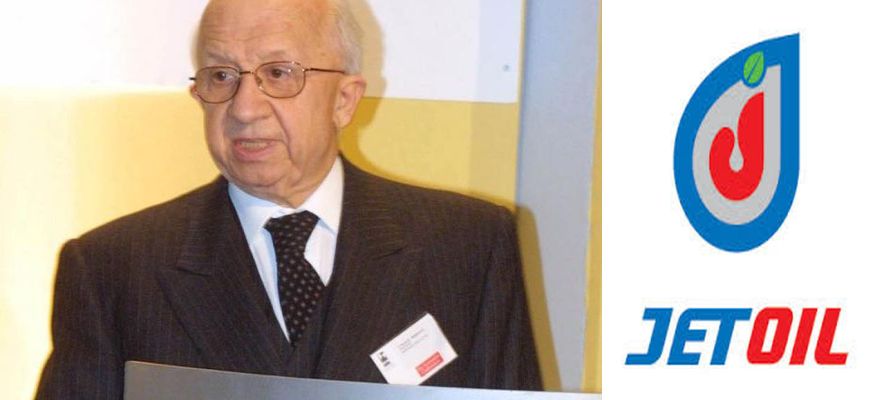 Athens, July 4, 2016/Independent Balkan News Agency
By Hari Stefanatos
84-year old businessman Kyriakos Mamidakis, founder and owner of the company Jetoil oil was found dead yesterday at 2 pm at his house in Dionysos.
According to the same information, near the businessman was found a pistol he owned legally.
Police is carrying out a preliminary investigation for the incident.
The petrol company Mamidoil Jetoil had filed a request for Article 99 of the Bankruptcy Code, citing liquidity problems, the discussion of which was set to take place on 1 November 2016.
The obligations to creditors and the government had reached EUR 314 million at the end of 2015.
Who was Kyriakos Mamidakis
He was born in the village Anoskeli of the county Kissamos in the prefect of Chania in Crete in 1932, by Alexander and Irene Mamidakis.
He finished the Trade School in 1951. He attended by mail and completed the course of study of College School of Career of LSE. He started working in 1952, next to his uncle C. I. Mamidakis, in the Supply of Petroleum.
In November 1968, together with his brothers Giorgos and Nikos, they went on their own by founding Jetoil. He was president of the Mamidakis Bros Group.
MAMIDOIL – JETOIL A.E.
In 1969 the brothers Kyriakos, Giorgos and Nikos Mamidakis established the family business Mamidoil, while in 1970 Jetoil SA is founded. Four years later the merger takes place creating Mamidoil Jetoil SA.
In 1980 the family establishes a special type of greek Shipping Company, the JET TANK A.E., and in 1983 completes the facilities at Kalochori, which expanded and modernized in 2003.
The exportation orientation of the company begins in 2001 with the completion of the facilities MAMIDOIL ALBANIAN, in Durres, Albania.
Next comes Kosovo, where in 2007 it proceeds with the acquisition of 50% of the Standardplin facilities in Kosovo. At the same time, Mamidoil is being founded in the country, based in Pristina. In 2008, Jetoil Bulgaria in Sofia starts its operation.
The MAMIDOIL – JETOIL A.E. sells liquid fuels and lubricants through a network of controlled and partner service stations bearing the company's brand.
The network has approximately 600 service stations and covers almost all of Greece, continental and insular.