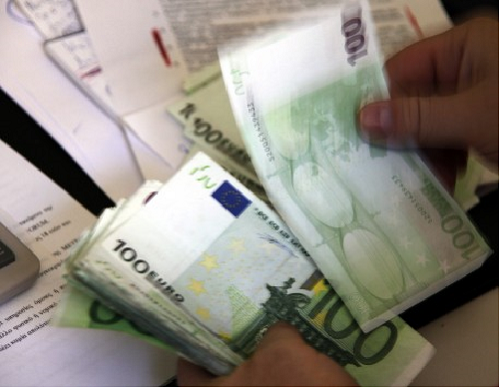 By Lefteris Yallouros – Athens
By the end of August the Greek government is set to present a comprehensive plan dealing with the problem of money owed to the state and other entities by households and businesses.
The Government Council for the Management of Private Debt met with troika auditors in Athens on Tuesday to discuss the details of the plan which will see a plethora of extra-judicial settlements of debts emerge.
The new system will at first take effect for businesses struggling to cope with debts to state companies, banks, social security funds as well as their suppliers and employees.
Under the plan currently being drawn up, one-third of a company's creditors will be enough to approve debt restructuring plans, compelling the remaining creditors to agree to it. The system will work on a temporary basis in order to help enterprises get through the economic crisis.
The idea is for banks see their books unaffected as well as discourage business owners and households from not servicing their loans. The provisions will need to make sure banks are allowed to deal with the issue of non performing loans (NPLs) in a manner that will both help the national economy along the return to growth and not jeopardize their own recovery.
Changes of the Bankruptcy Code, in order to speed up the procedures for the recovery of arrears will be needed while banks will also put to use the Code of Good Practice when dealing with NPLs put together by the Bank of Greece.
Speed, flexibility, a zero effect on the capital adequacy of banks, and the elimination of moral hazard in the settlement of debts were cited by Greek officials talking anonymously to the Press as the key points being given special attention by the government.
Tuesday's meeting, attended by ministers, representatives of the Bank of Greece (BoG), the Hellenic Bank Association (HBA) and representatives of the Troika, was deemed successful as Greece's lenders gave their approval to the solutions being proposed.
A top Development Ministry official noted after the meeting that "no one wants to destroy the market." The ministry official added that the bankruptcy law is currently an extremely long, drawn-out process, with 52% of cases under the so-called "Katseli law" getting a trial date five years after the initial application and 20% being tried after 10 years, leaving much room for improvement.