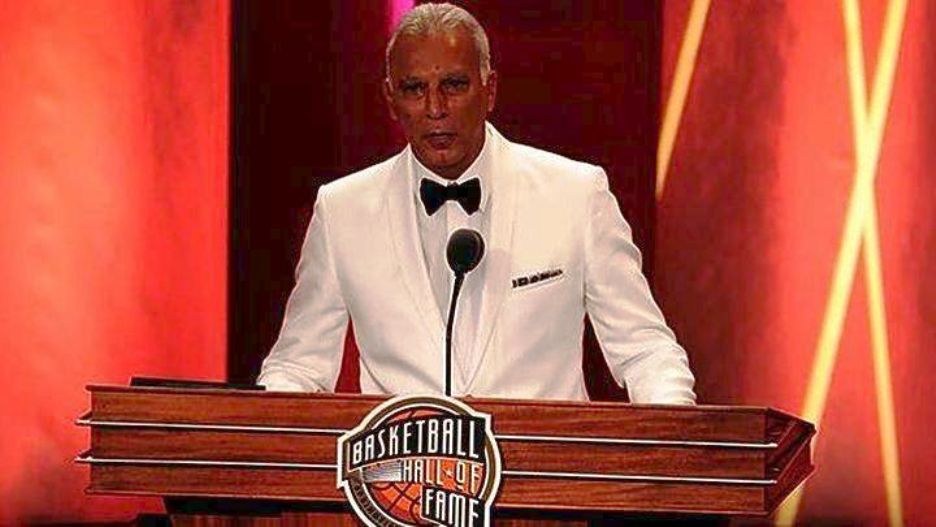 Congratulations poured in on Saturday for Greek basketball legend Nikos Galis, who was one of 10 inductees in the Naismith Memorial Basketball Hall of Fame on Friday, as part of the 2017 class.
Born to Greek immigrants in New Jersey, he was drafted by the Celtics but never made the team due to an injury. Galis moved to Greece where he dominated for over a decade in the local and European basketball scene, winning seven straight league titles with Aris and then top place with the national basketball team in the 1987 European Championships.
The Panhellenic Association of Paid Basketball Players expressed its gratitude to Galis in a press release on Saturday. "This legend was inducted in the Hall of Fame, the museum of top [players], and reminded all Americans of Greece- this small country that some people didn't know until 2006 in the other side of the Atlantic …] We thank him and will be grateful for the rest of our lives," it said.
The Hellenic Basketball Federation said the event is "a distinction that constitutes an honour for Greek basketball and of course for him."
"The HBF congratulates the Greek athlete for the highest distinction with which his name entered the pantheon of the sport's history," it added.
Greek NBA superstar Giannis Antetokounmpo tweeted his respect for Galis, adding he hoped he'll join the ranks of top basketball players in the future. "RESPECT…Hopefully one day I can be on the same stage and have my name next to yours."/ΙΒΝΑ