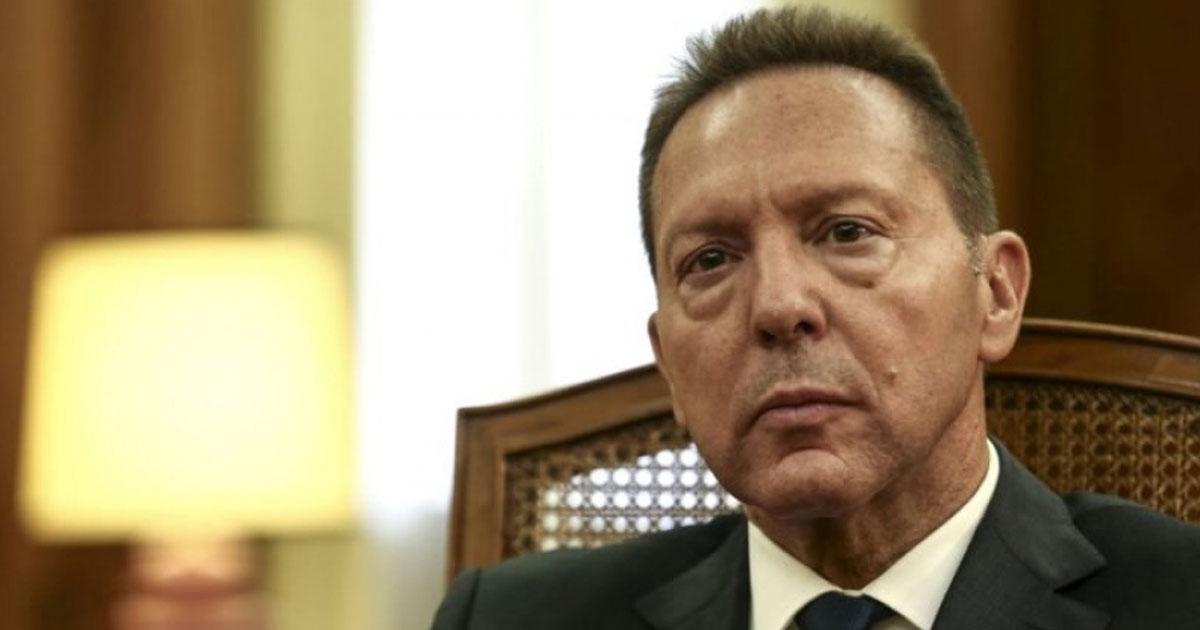 Speaking for the first time since a bank stock sell-off started on the Athens Exchange last week, Bank of Greece Governor Yannis Stournaras said Wednesday that the recent performance of the lenders in the stock market is not related to the soundness of the Greek banking system. Stournaras put the slump down to "purely external factors such as rises in interest rates internationally, and particularly in Greece's neighbouring countries."
Stournaras' intervention managed to restore calm in afternoon trading with the general index turning positive during Wednesday's session. However, the early gains vanished, with the general index closing at 625.83 points, 0.05 percent down from Tuesday's 626.17 points. The large-cap index contracted 0.29 percent to 1,639.40 points while the banks index fell 1.95 percent.
The central banker's statement came after the European Central Bank lowered the ceiling on emergency liquidity assistance (ELA) for Greek banks by 200 million euros to 5 billion euros. The move reflected improved liquidity conditions, taking into account private sector deposit flows and banks' access to financial markets, the Bank of Greece said.
Stournaras had come under fire earlier this week from the government spokesman and other senior members of the Tsipras administration for allegedly failing to issue a statement defending the state of the banking system as bank stocks were in free fall.
Sources close to Stournaras who spoke to Eleftheros Typos newspaper this week clarified that the Governor traditionally never comments on the fluctuation of stocks. Moreover, Stournaras works closely with the Ministry of Finance and senior government officials who oversee the banking system.
Meanwhile, in a report published on Wednesday, Moody's ratings agency said the poor quality of assets held by Greek banks makes them vulnerable to external shocks and risks. Non-performing exposures (NPEs) are consuming resources and reducing banks' profits and funds, Moody's noted…. / ΙΒΝΑ