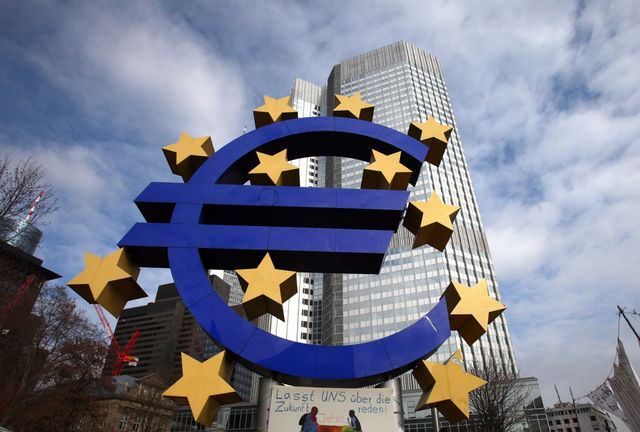 Athens, February 19, 2015/ Independent Balkan News Agency
By Lefteris Yallouros
As the Greek government prepares to submit a formal request to the Eurogroup to extend the "loan agreement" of the country's bailout deal for up to six months, it received a boost – albeit modest – from the European Central Bank (ECB) on Wednesday which decided to accept a demand by the Bank of Greece to extend the period of emergency liquidity assistance (ELA) for the country's banking system.
The ECB upped the limit of money Greek lenders can draw from the emergency mechanism by EUR 3.3 billion. The ECB had already raised the ELA available to Greek banks by 5 billion euros to about 65 billion last Thursday.
An ECB board meeting in Frankfurt raised the ceiling of ELA funding to Greek banks to EUR 68.3 billion from EUR 65 billion that local lenders have already tapped.
Bank of Greece Governor Yannis Stournaras insisted the ceiling be raised by EUR 10 billion, according to Reuters, however the request was turned down especially as there wall also pressure to stop supplying cash to the Greek credit sector altogether.
ELA rules stipulate that it is a short-term mechanism and should only be provided to solvent banks. However, the solvency of Greece's banks is tied to that of the state, which needs funding provided by its bailout program which runs out February 28. Without an agreement in sight over the successful conclusion of the current bailout deal and a new agreement that will replace the old one, Greece risks seeing its banks run out of cash and and the country unable to meet its borrowing needs.
Greece could then run out of money within weeks since it has upcoming repayments to the IMF in March. The Greek government said it will submit a request to the eurozone on Thursday to extend a "loan agreement" for up to six months, raising prospects of a last-minute deal. Greek Finance minister Yanis Varoufakis appeared optimistic an agreement between Greece and the eurozone over an extension could be reached by Friday.
Meanwhile, the United States urged Greece on Wednesday to reach a deal with its European partners and the International Monetary Fund over a financial lifeline for the country, warning that failure to reach agreement would lead to immediate hardship. The message was relayed in a phone call between U.S. Treasury Secretary Jack Lew and Greek Finance Minister Yanis Varoufakis. "Lew urged Greece to find a constructive path forward in partnership with Europe and the IMF," a Treasury official told Reuters.