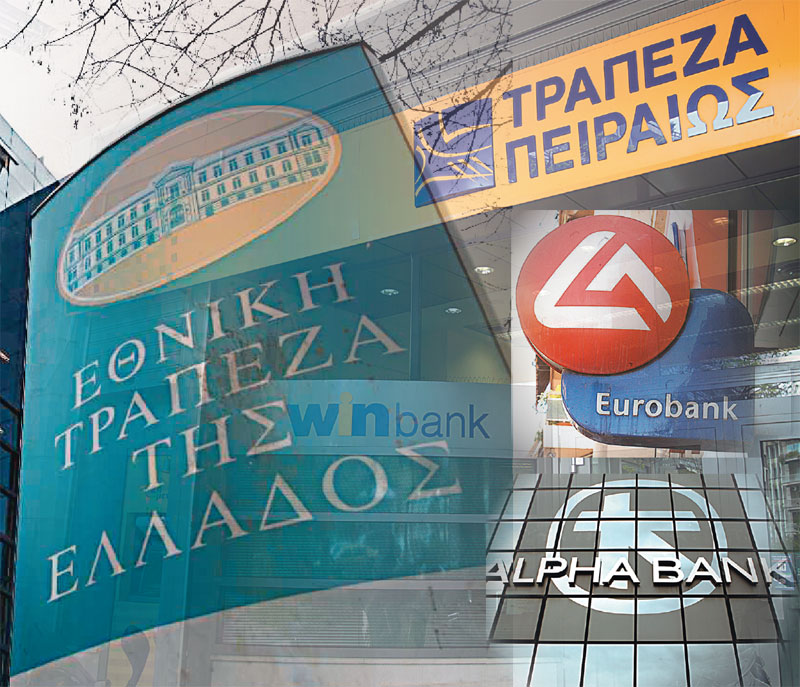 By Lefteris Yallouros – Athens
As difficult stress tests by the ECB approach and bad loans are weighing heavily on Greek banks, the country's lending institutions are looking for ways to raise funds to help shore up capital. Non-performing loans reached 77 billion euros, or 33.5 percent of bank loan books at the end of the first quarter.
Systemic banks have already undergone recapitalizations after two successive stress tests were conducted by the Bank of Greece, the country's central bank.
Greece's top four lenders – NBG, Piraeus, Eurobank and Alpha – have all returned to capital markets with equity and bond issues this year. Earlier this year, the four banks raised 8.3 billion euros between them through equity issues.
However, the Eurosystem remains a major source of liquidity for Greek banks and analysts now predict European Central Bank stress tests to be carried out in the autumn will reveal they need fresh capital pumped into them.
Sales
Eurobank, Greece's third-largest lender, announced on Monday it has agreed to sell its Ukrainian unit to Ukraine's Delta Bank Group for 95 million euros.
The deal to sell PJSC Universal Bank and to transfer Eurobank's Ukrainian assets is expected to be completed in 2014, the bank said in a statement.
Furthermore, Piraeus Bank, has agreed to sell its ATE Insurance business to Ergo Insurance Group, a subsidiary of German re-insurer Munich Re, for 90.1 million euros.
"Piraeus Bank has made a significant step forward in executing its strategy to gradually exit non-banking activities," the bank's deputy CEO Anthimos Thomopoulos said in a statement last week.
Piraeus acquired ATE Insurance in July 2012 after buying the healthy part of ATEbank.
Reports suggest that National Bank of Greece SA (NBG), the country's biggest lender, will join Eurobank and Alpha in selling as it plans to sell a stake in Istanbul-based Finansbank. NBG is also reviewing second-round bids for its London-headquartered private equity business and hopes to sell it by the end of September.