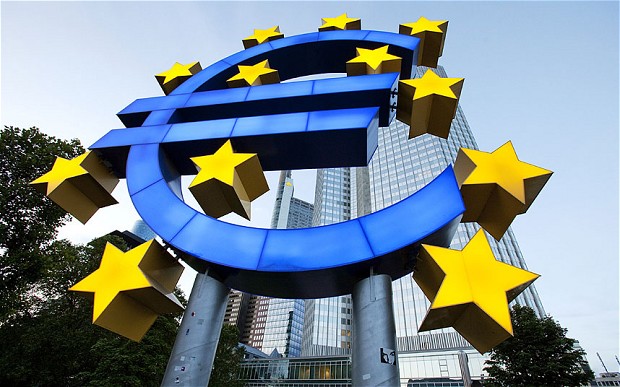 Athens, February 6, 2015/ Independent Balkan News Agency
By Lefteris Yallouros
The European Central Bank will allow the Greek central bank to provide as much as 59.5 billion euros in emergency funding for the country's lenders, a euro-area central-bank official familiar with the decision said Friday, according to Reuters citing German newspaper Die Welt.
The ECB approved 50 billion euros in ELA as a replacement for its regular funding, plus an extra 9.5 billion euros. The measure is needed after the ECB shut off a key avenue for Greek banks' funding on Wednesday.
Thousands of people held a peaceful protest in Syntagma Square in the center of Athens, against the European Central Bank's decision not to accept Greek bonds as loan collateral.
The surprise move announced Wednseday night means the Greek central bank will have to provide its banks with tens of billions of euros of additional emergency liquidity in the coming weeks. The ECB announced its decision, which will take effect from Feb. 11.
Greek Central bank governor Yannis Stournaras reacted Thursday evening by stating "deposits and liquidity are absolutely safe. There is absolutely no problem with the banks. We are under control".
Stournaras also said the ECB's decision could be temporary. "The ECB's decision can be taken back if there is a deal from the Greek government and its EU partners," he stated.