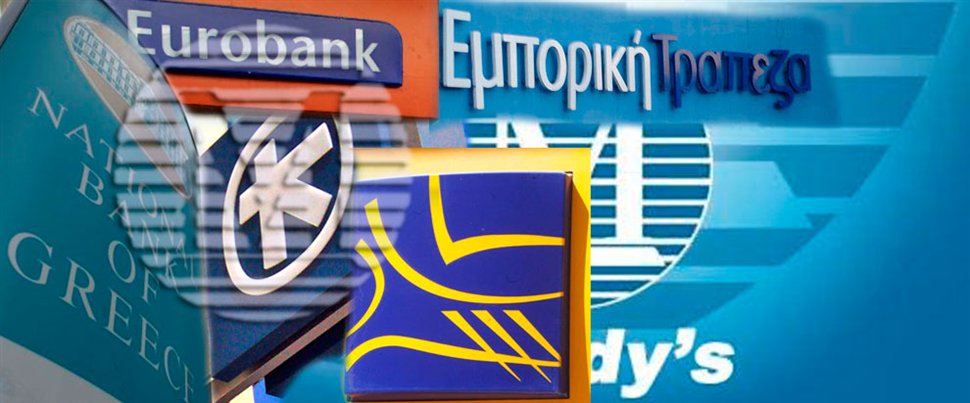 By Lefteris Yallouros – Athens
Following the success of Piraeus Bank's voluntary redundancy scheme, to which nearly 2.200 employees agreed – representing 12% of the bank's total work force – Greece's other systemic banks will reportedly follow suit imminently.
It is estimated that by the end of the year, approximately 5.000 banking sector employees will sign up to voluntarily leave their jobs.
Greek banks are currently under restructure and are desperately trying to cut costs in order to secure their long term futures in terms of capitalization and liquidity.
As a result, bank employees will be offered rewarding deals to leave their jobs voluntarily. Employees close to retirement are the main target of such schemes.
Reports suggest the National Bank of Greece is looking to cut staff by nearly 2.000, offering incentives for voluntary redundancy to nearly 15 pct of its employees.
Eurobank too will soon join the cost-cutting drive after its restructuring plans are approved by DGCom. The bank is expected to announce a voluntary redundancy program by October 2013 which will affect nearly 1000 employees. The Hellenic Financial Stability Bank is expected to complete Eurobank's privatization by March 2014.
Greece's other systemic lender, Alpha Bank, isn't currently planning to offer its staff redundancy schemes, however, if such a decision is made in the near future, it is thought it will affect a limited number of employees.
With BlackRock currently compiling a report on the restructuring of the Greek banking system and stress tests expected to go ahead this autumn, it remains to be seen whether the troika will push for further job cuts in the banking sector.
So far, it has not been decided how the banks will go about reducing staff. The likeliest scenario involves employees gradually agreeing to voluntary redundancy with 3.500 exiting the banking sector imminently and a further 1.500 leaving by the end of 2013. However, it could also be done in one swift move. In any case, the overall cost for Greece's banks is estimated to reach EUR 250 million.