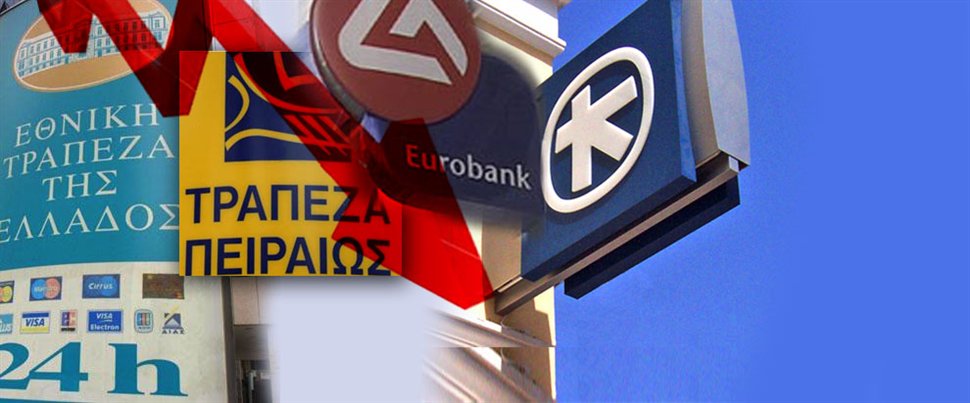 By Lefteris Yallouros – Athens
Greece's four largest banks – Piraeus Bank, National Bank, Alpha Bank & Eurobank – which control about 90 percent of the industry, are ironing out plans on how to deal with capital needs expected to arise from Europe-wide stress tests conducted by the European Central Bank.
Results of the ECB tests will be officially announced October 26. Subsequently, Greek banks will have to present their strategies which will depend on the exact amount of capital they will need. Reports in the Greek press suggest capital needs could reach EUR 1.5 billion.
Banking sources maintain that the lenders will do "everything in their power" to avoid using a capital buffer from the Hellenic Financial Stability Fund which currently stands close to EUR 11.5 billion. Reverting to the Fund will trigger the "bail-in" procedure which will have dire consequences for shareholders.
With the conversion of the banks' deferred tax asset (DTA) to tax credit recently ratified in Parliament, Greece's four main lenders will see their capital shortfall cut significantly. Additionally, selling assets and proceeding with small scale capital increases should be enough to see them address needs following the stress tests.
Greek Finance Minister Gikas Hardouvelis said in an interview published on Saturday he did not expect the European Central Bank's health checks to show major surprises for Greek banks. "I cannot know the results, but I believe that there won't be any big surprises,» Hardouvelis told weekly Realnews. "Should they need additional capital, I think that they will be able to raise it rather easily from the market" the minister added.
Fitch Ratings said in a recent statement that its "base-case is that banks will fill any gaps privately, as was the case in 1H14 following the Bank of Greece's stress test exercise, rather than tapping the Hellenic Financial Stability Fund".